Ensuring your pop-up goes off with a bang
March 2018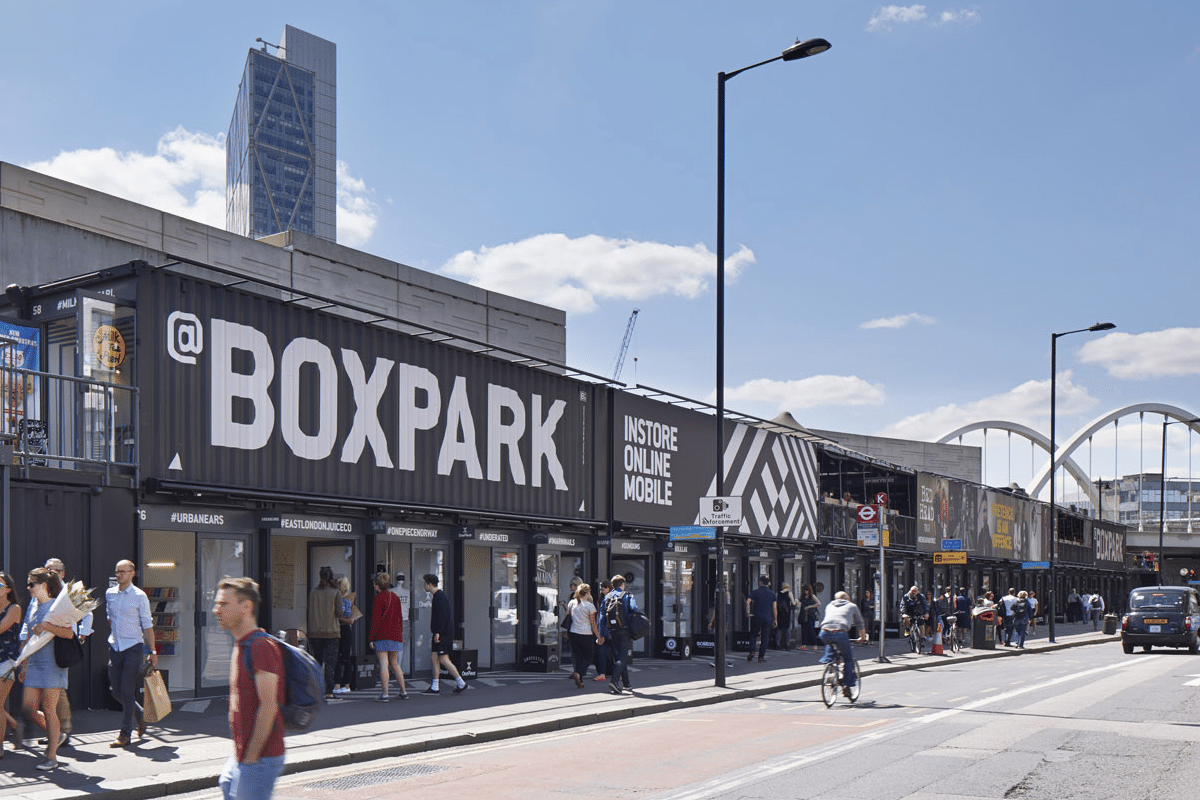 The pop-up economy has grown exponentially over recent years and looks set to continue with more customers visiting pop-up stores year on year. As a result, the blurring of the boundaries between what many would consider traditional retail and pop-up experience stores also continues. To attract customers through the doors, at what is largely seen as a challenging time in the retail and hospitality sector, brands are seeking to create and host increasingly engaging experiences for their customers.
As recently as this week at the £600m expansion of Westfield London, White City, John Lewis are promising the 'most experience-led store ever'. Shoppers will be tempted with a heady-blend of exclusivity, personalisation and curated products matched to their needs. Westfield London, much like other malls and high streets across the UK and beyond, now offers almost a seamless integration of pop-up stores and experiential events alongside permanent retailers. This presents a win-win-win all round. Brands have the opportunity to showcase, test and trial new products or services in a high footfall environment. Customers benefit from a constantly changing variety of brands and opportunities to make their visit more entertaining. Westfield generates incremental revenue through commercialisation opportunities.
Away from the shopping mall, the trend continues and there are increased opportunities to create pop-experience bars, stores, salons or restaurants up and down the country. As ever, we've seen the good, the bad and the indifferent at Purity. What should brands consider before embarking on a pop-up solution?
1. Understand and agree on the objectives
We see three key objectives which brands may wish to consider at the outset of a pop-up initiatives;
1. Brand Awareness
2. Customer Experience
3. Revenue Generation
We could perhaps consider the element of 'surprise and delight' for customers. However, this may be argued as falling between brand awareness and customer experience. Interrogating the objectives during the planning phase is fundamental to ensuring clarity by all stakeholders as to what success looks like.
Last month in the USA during New York Fashion Week, Diesel opened a bootleg pop-up store In Chinatown to sit alongside their "Go with the flaw" campaign. With a misspelt DEISEL logo across all items, which in themselves soon became recognised as limited edition, the brand secured a huge amount of global media and print coverage through this innovative experiential execution. Read more about the campaign.
2. Overcoming challenges
Working with the right partner who understands the objectives and is prepared to work in the best interest of the brand in finding the most suitable location is vital. Often pop-up locations can be retail units that haven't worked on the basis of their location. Transparency on footfall and demograhics is so important to ensure the investment is maximised.
In addition to location, the infrastructure offered by the location or premises is a key factor. A brand considering a pop-up that will be reliant on a high-speed internet must determine whether this can be provided. If a brand wishes to retail from the pop-up, then access to and maintenance of point of sales systems to maximise revenues must be undertaken during planning and site surveys.
Finally consider stock management. Pop-up sites rarely have a sizeable square footage and arguably as much space should be set aside for the experience. If storage is required, how is this managed? Can stock be held securely, and can it be replenished with ease?
3. Programme the content
Make your investment sweat as hard as possible by creating curated content during the pop-up period. Consider hosting events that cater for different audiences and their needs at different times of the day and week.
In committing to a pop-up brands have taken on a blank canvas. Consider it a media spend as much as a brand activation spend, but a media spend with almost limitless possibilities. Be both creative and strategic in the hosting of a programme of workshops and events that allow to interaction, education and brand immersion.
The Houzz pop-up in London's Soho at the end of the January did this to aplomb. A packed programme throughout the six-day period provided opportunities for participating brands to showcase their products and services to consumers with a series of free and paid-for workshops and events.
4. Use real-time marketing
By it's very nature a pop-up will have a limited period live. Amplifying this across all channels in a timely and effective manner becomes imperative. A pop-up operating in isolation will inevitably fail to be as successful as one which is supported through a planned and targeted media overlay.
Much like pop-up solutions are in a period of growth, so is influencer marketing. As part of your planning seek to understand how influencers can be seamlessly utilised into your execution without it appearing contrived or irrelevant.
Where brands should take the time to programme activity whilst the pop-up is live, so should they look to capture and share content. Pre, during and post content is vital in extending the reach, message and impact of any pop-up.
As much as being proactive is important in the planning process, so is being reactive during the live time of the pop-up. Brands must understand the channels that the audience will be using and ensure that organic content is created as a reaction to what is happening in and around the pop-up.
Pop-up stores create a viably exciting experiential solution for brands, however, we would urge any brand not to plan from the outset and understand all aspects of what is being delivered.
Start your project
To understand how Purity can work with you to plan and deliver a pop-up solution