 Pop-up & Sampling Experience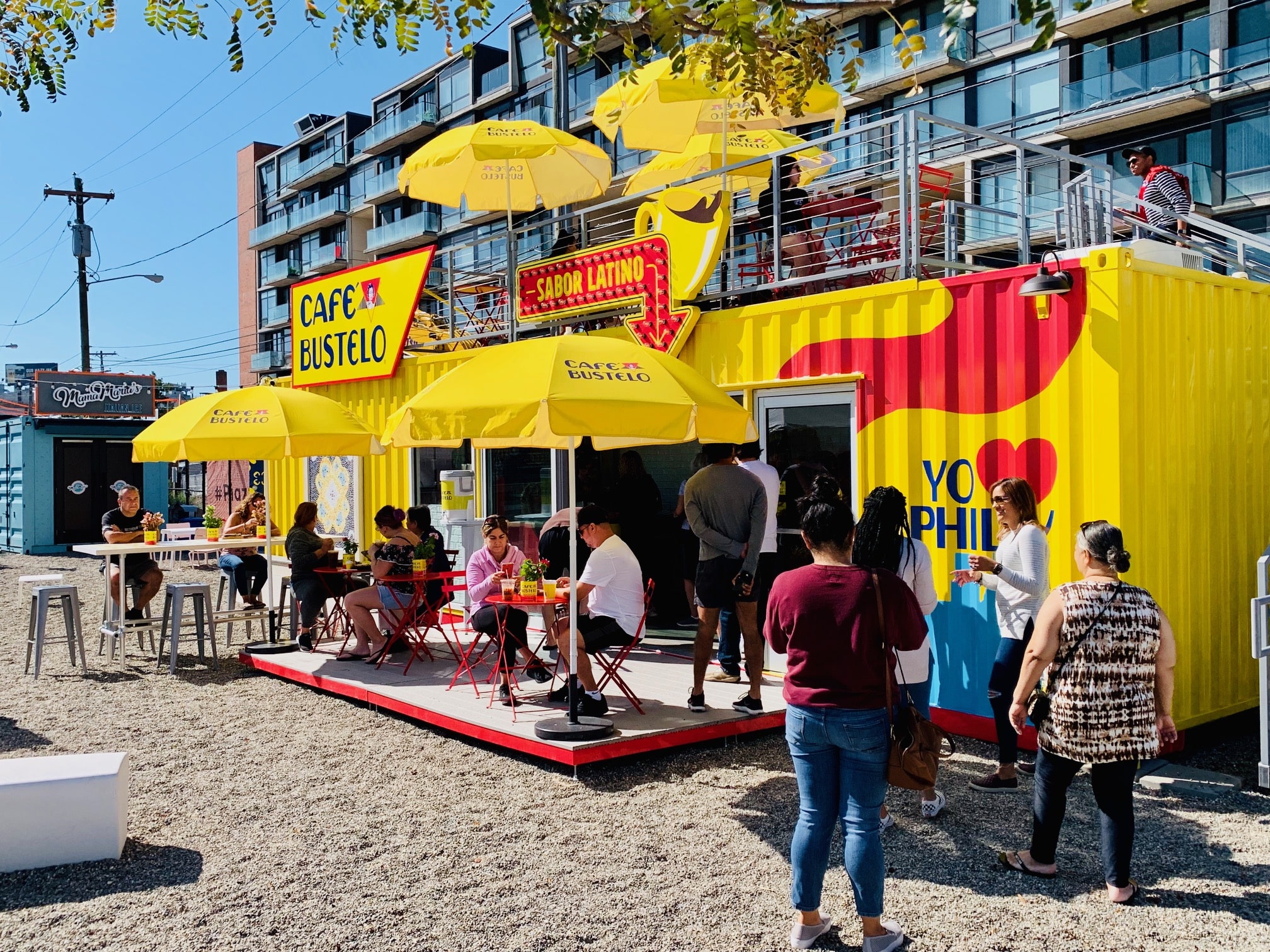 Brief
As part of Latin culture since 1928, Café Bustelo is famous for its authentic Latin espresso-style coffee. Now owned by Smucker's, the brand aimed to build beyond its Latin roots by inspiring target consumers to engage and celebrate the excitement of "authentica sabor latino."
We had to reintroduce Café Bustelo and motivate consumers to purchase for home consumption while driving awareness and trial of Café Bustelo in growth markets (Houston, Philadelphia).
The Experience
We brought the Café Bustelo Latin experience to life in the local communities of Houston and Philadelphia as a pop-up full-service retail Café (3 months per market). Our Inspira Brand Ambassador Team sold Latin-inspired coffee beverages (Cafecito, Café Con Leche, Café Americano, Café Chocolate), traditional Latin snacks, and desserts (empanadas, pastelitos, tres leches, and flan). The Café presented Latin entertainment, showcased local art, and provided a venue for community events.
Results
We programmed the Café's POS system and on-site tablets to survey consumers, capturing key KPIs.
We also crafted an influencer strategy and campaign to drive media coverage and national awareness.