3 stand-out experiential tactics to set you apart from the rest
November 2017
This November Purity headed to the TASTE of London winter festival, to experience all that the delicious event had to offer. TASTE, or ToL for short, is a 4 day event known for immersing foodies into a world of indulgence whilst showcasing the capitals top chefs, restaurants and much loved F&B brands. From Appletiser to Illy, Schweppes to Green & Black's, each brand had something unique to offer its visitors, and is quite simply an experiential marketers dream. Senior Account Manager at Purity, Robyn Ward explores some of the activations at TASTE and gives her insight on how brands can create immersive concepts which truly engage with consumers to create deep-rooted relationships.
With so many big brands under one roof, it begs the question…'how exactly do these food and beverage brands stand out from the crowd?' Well, here is how some of the big names at TASTE did it…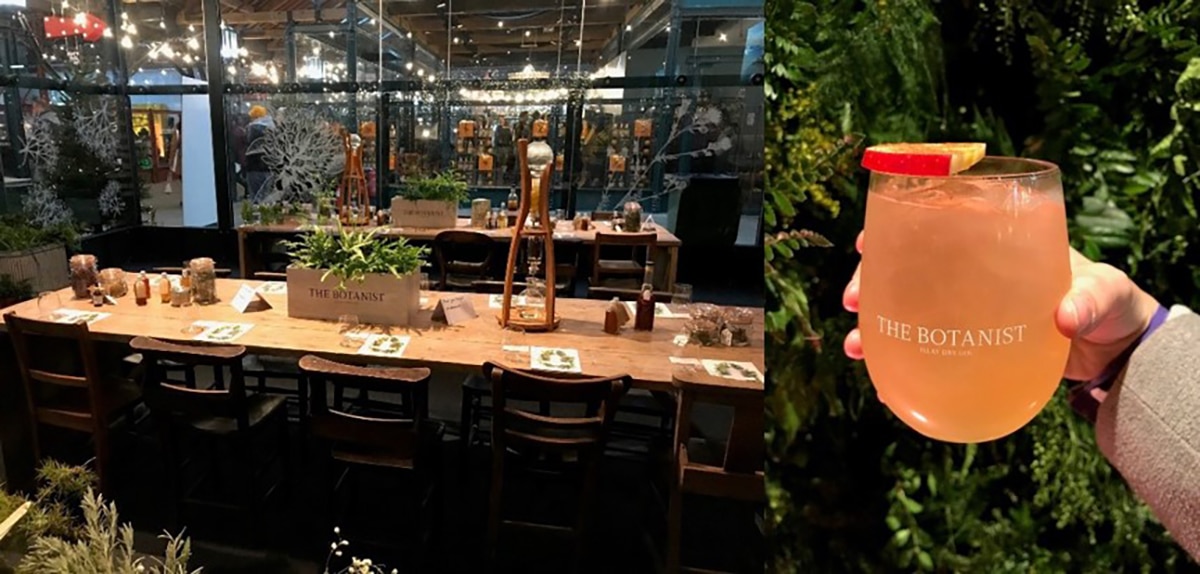 Step 1- Immerse your audience – The Botanist
True to their brand, The Botanist, a dry gin distillery from Islay offered a wild and wonderful experience encouraging the public to pick their own botanicals from the fresh and floral botanical garden. Once their flavours have been very carefully selected by hand, they are then taken to what can only be described as a whimsical laboratory, plucked right out of a potions class scene from the famous Harry Potter films. Here they mix and blend their fine aromatics with a double shot of The Original Botanist gin, creating their very own unique tipple to enjoy whilst listening to some interesting insights and secrets of The Botanist from their workshop maestro.
The Botanist stand at TASTE enabled consumers to immerse themselves fully into their very own flavour experience. The brand did a great job at creating a real bond between people and product ensuring that each interaction is a truly memorable one.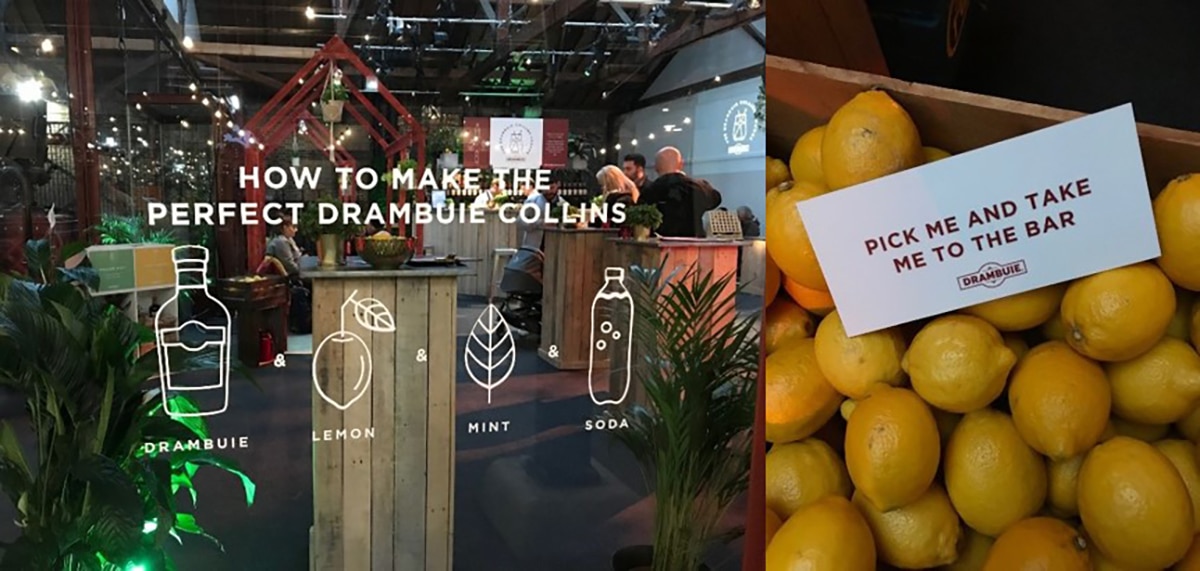 Step 2 – Consider the customer journey – Drambuie
When entering the Drambuie Collins lounge, I was met with an abundance of fresh ingredients, all of which when put together, conveniently combined to create the refreshing Drambuie Collins cocktail. Consumers were directed to select their own lemon, and pick their desired amount of fresh mint from the miniature mint gardens dotted around the stand. They would then take their carefully selected ingredients to the bar for one of the mixologists to shake up a uniquely blended, made to order Drambuie Collins cocktail, exactly to their tasting.
This experience puts the consumer in the driving seat, enabling them to create a taste which is exactly to their liking, whilst most importantly having a bit of fun. The experience didn't stop there, once the cocktail was purchased, people could then enjoy it's refreshing taste whilst relaxing on a playful purpose-built swing, or perhaps listening to one of their favourite songs from the electric record collection.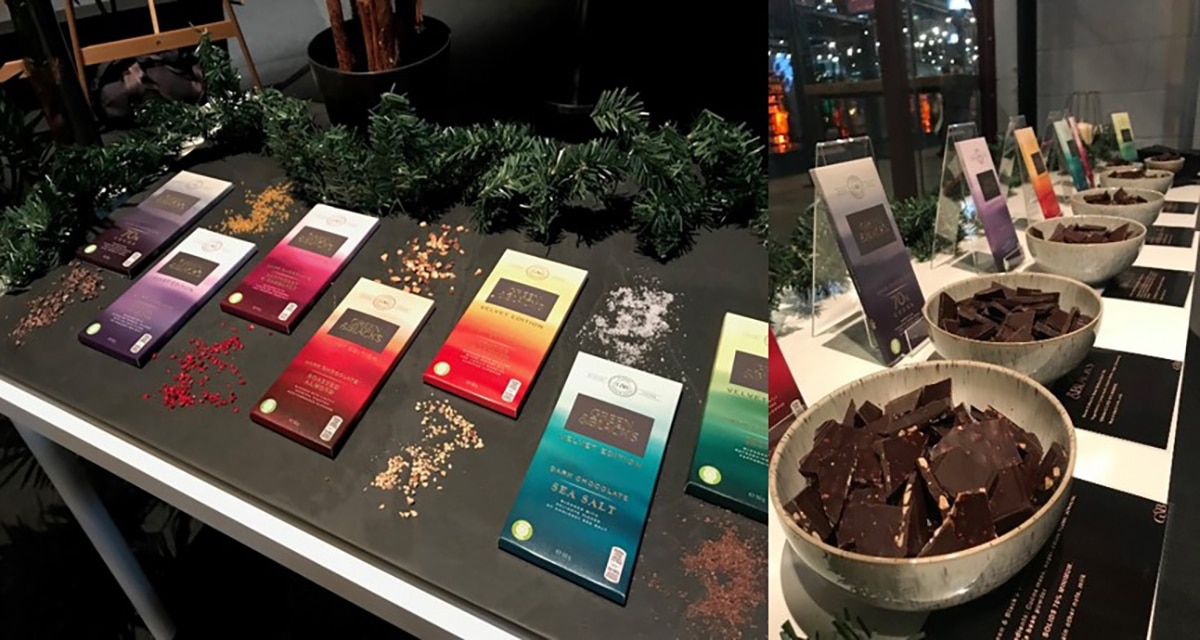 Step 3 – Let the product do the talking – Green & Black's
The Green & Black's stand was all about discovery of new and exciting flavours, taking people through a journey of both taste and texture. Like stepping into a woodland forest, upon entering the stand customers were invited on a journey to indulge and experience the complete range of Green & Black's chocolate, including the all new Velvet editions. Behind each flavour stood a Green & Black's ambassador describing its depths, origins and complex flavours, shining a new light on the whole chocolate tasting experience.
In another corner of a room stood a chocolate workshop straight out of Willy Wonka's chocolate factory, here people were let loose with ingredients to create their own bar of Green & Black's velvet, adding as much or as little flavour as they like to create the perfect tasting bar that is unique to them.
Enabling people to engage with their product free of charge both draws visitors to the stand, as well as converts samples into sales. When people have the chance to experience a product, they create a connection with it, which helps to retain customer loyalty and drive future sales.
So thinking of a unique way to position your product will certainly help to set it apart from the rest. Creating a memorable experience will ultimately help to build a stronger connection between customer and brand…in our opinion the more unique the experience the better, that'll really make it stick!
Start your project
To understand how Purity can shape the experiential marketing strategy for your brand, please contact our team today.