Discover Jameson Trial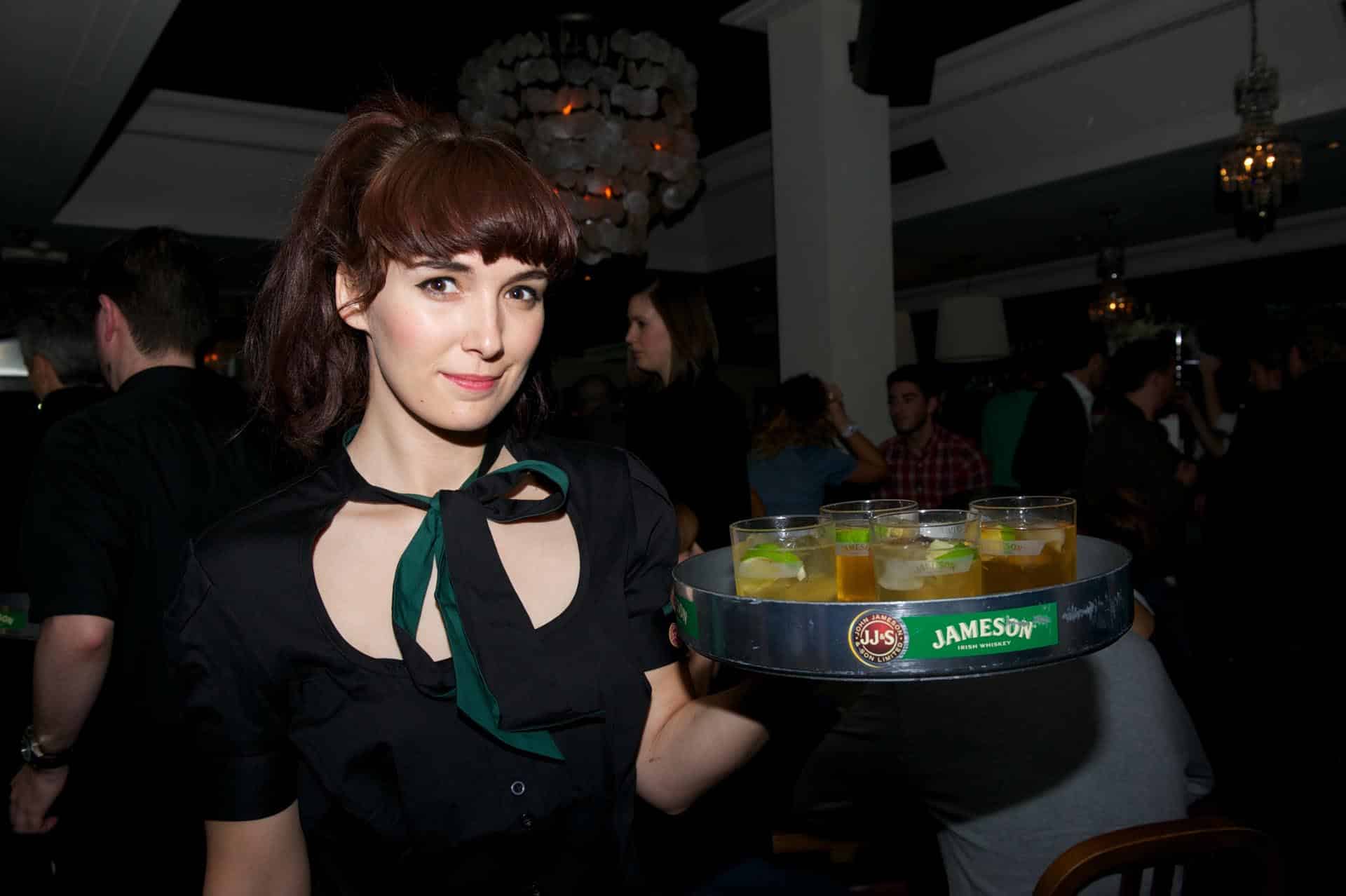 Driving trial & challenging perceptions in the on-trade
Purity supported the creation and delivery of the Discover Jameson product sampling campaign that ran over a three-year period. The campaign was created to introduce Jameson Irish Whiskey to the target consumers aged 25-34 with all activation taking place in the on-trade.
Initially taking place in London with four teams of Jameson brand ambassadors, the campaign grew geographically to include Manchester and Liverpool in the north-west and Birmingham and Nottingham in the Midlands with ten teams visiting key Jameson accounts.
Purity managed the recruitment and training of the Jameson teams who were all Irish, reinforcing the heritage and provenance of the brand.
Purity also oversaw production of the mobile bars taken into each outlet by the Jameson team. The bar units needed to reflect the premium nature of the brand whilst also be built to allow for an easy set-up and pack-down with teams visiting three to four outlets per evening.
The journey planning to all outlets was managed by Purity who liaised with the managers of each outlet to ensure that sampling was conducted at the most suitable time in terms of consumer contacts and opportunity to drive purchase.
Over the three years the Discover Jameson campaign visited over 1,500 pubs and bars sampling 110,00 consumers. Get in touch
Change consumer perceptions for your brand