5 examples of brand engagement at music festivals
June 2023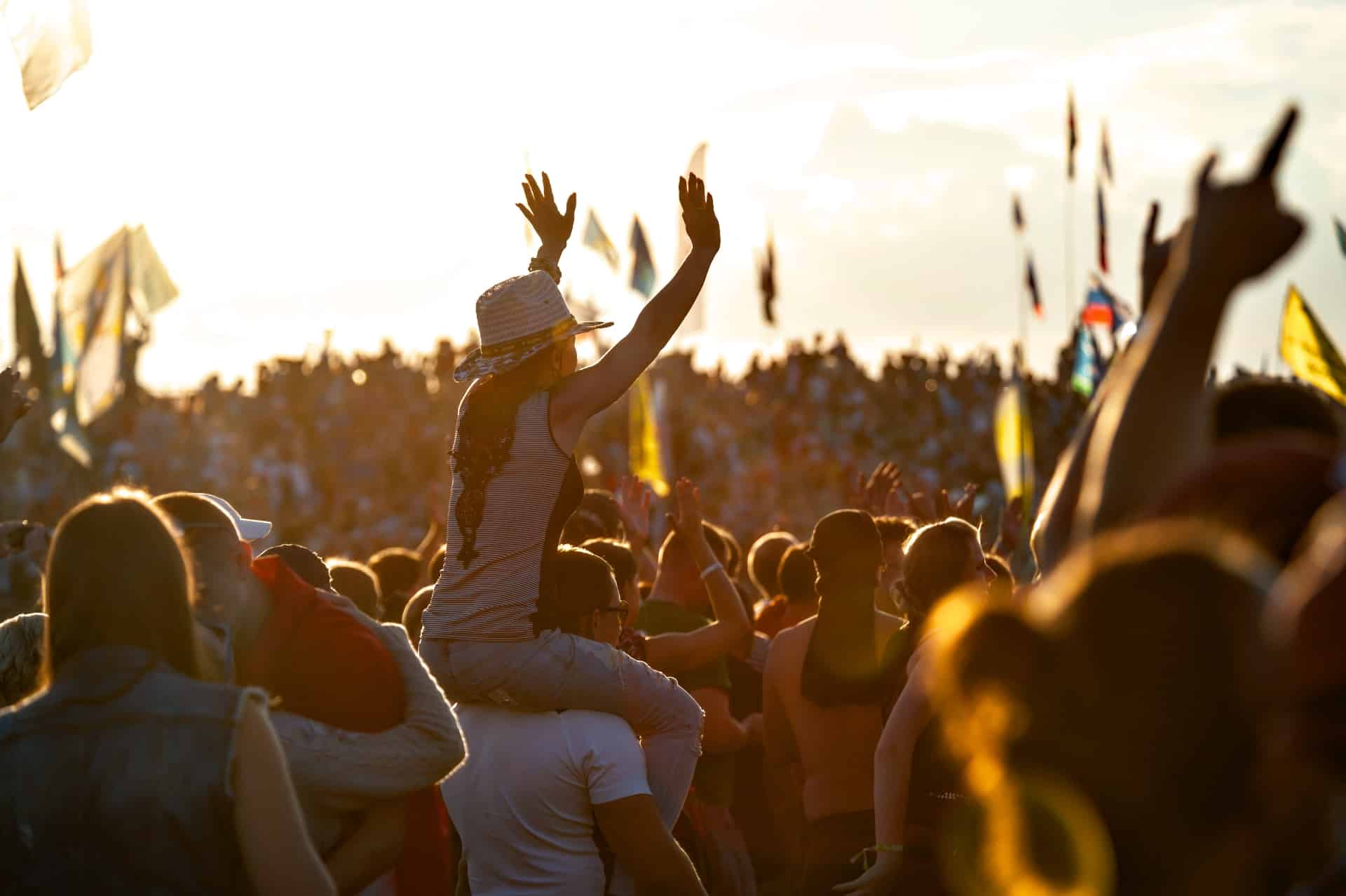 If you work with experiential marketing, you'll know there aren't many strategies that can match the power and allure of music festivals for brand exposure.
These vibrant gatherings of music enthusiasts provide an extraordinary platform for brands to connect with their target audience in a truly unique and memorable way.
In this blog post, we'll explore why music festivals are a prime opportunity for brand sponsorships while providing you with five remarkable examples of successful brand experiences that left a lasting impact.
1. Immersive Brand Activations
Music festivals offer a dynamic environment for brands to create immersive activations that engage all the senses. From interactive installations and branded stages to unique product demonstrations, festival partnerships allow brands to create remarkable moments that forge an emotional connection with festival-goers.
Example: Red Bull Music Academy stage.
The Red Bull stage is infamous at various festivals combining electrifying performances with cutting-edge visual effects; this creates an immersive brand experience that amplifies the energy and excitement of the event. With the RedBull branding and its products firmly at the centre of the experience, the exposure and engagement are unmatched.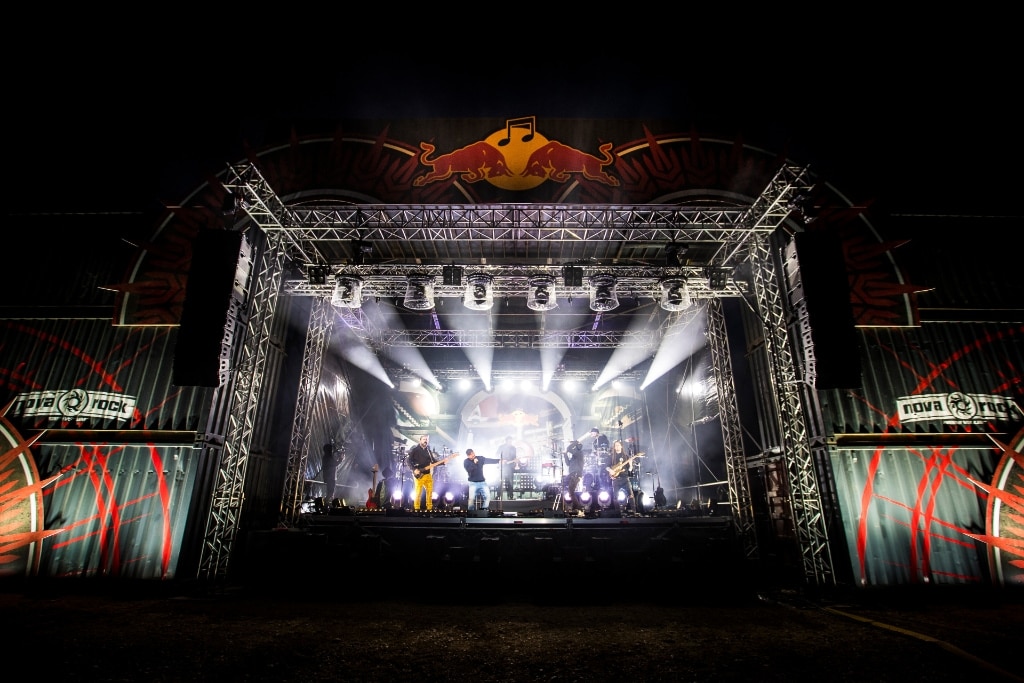 2. Influencer collaboration
Festivals attract diverse audiences with specific music preferences, demographics, and lifestyles. By aligning with the right influencers at the right festival, brands can precisely target their desired consumer segments, gaining access to a concentrated pool of potential customers. This targeted exposure enhances brand awareness and increases the likelihood of meaningful engagement.
Example: Coachella 2023, Revolve + Kendall Jenner
Coachella is known for its influx of social media influencers which is changing the game for commercial brands across the globe. While some influencers teamed up with brands in exchange for a full-expenses paid trip, the collaborations are centred around the authentic content that is captured throughout the experience, shared with wider audiences, and influencing a more authentic relationship with potential buyers.
Coachella is one of the most stylish festivals and attracts big names in the fashion and social media space. E-commerce clothing company Revolve struck gold when they sent Kendall Jenner to the festival in exchange for branded content.
Music festivals serve as a hotspot for influencers and trendsetters. Collaborating with influential artists, DJs, and social media personalities allows brands to tap into their dedicated fan bases, leveraging their authenticity to promote products and amplify brand messages.
3. Social Media Amplification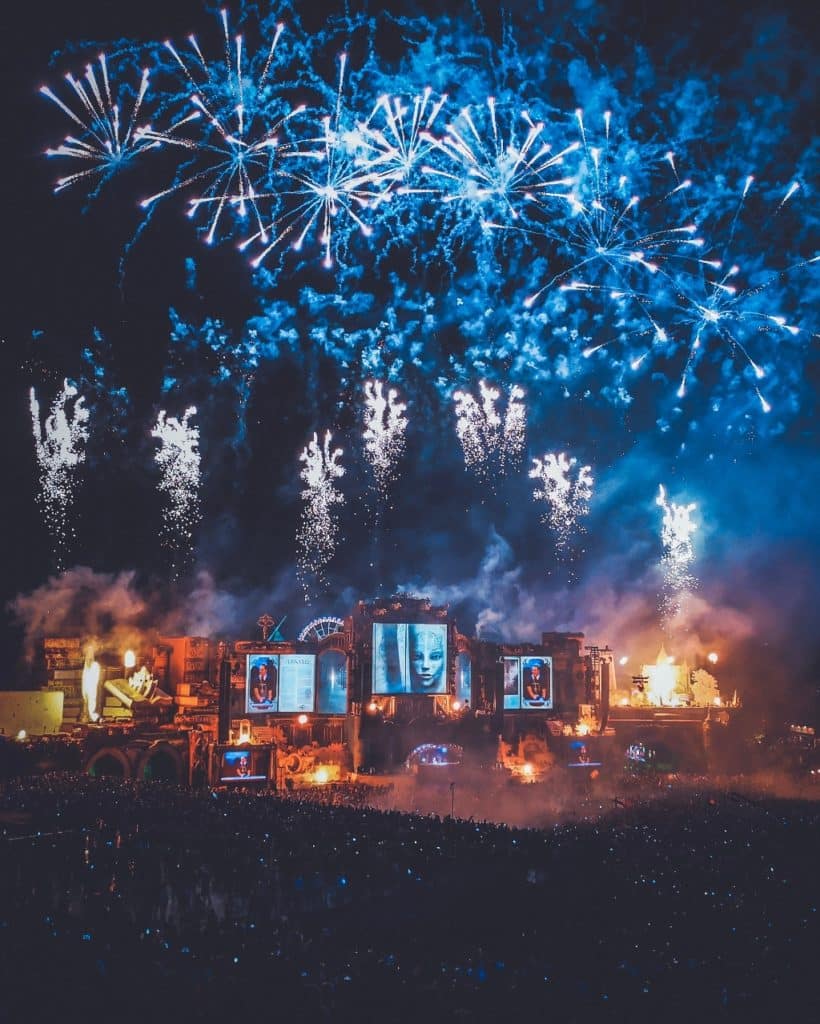 Music festivals are a breeding ground for user-generated content, making them a social media marketer's dream. Festival-goers eagerly share their experiences on platforms like Instagram, Facebook, and Twitter, providing brands with organic exposure and the potential for viral reach. Strategic brand activations can create Instagrammable moments that amplify social media engagement and expand brand visibility.
Example: Tomorrowland + Live Stream
Tomorrowland capitalised on social media engagement by gardening over 1.2 billion points of contact across a number of channels. This was achieved through social media amplification. They hosted live streaming on their website, their app, Instagram, and Facebook throughout the entire festival which enabled them to grow this number into the billions. Live streams are viewable across the globe and in real time, so whether physically or virtually, they managed to bring in people from all over the world to experience the spirit of the festival.
4. Emotional Brand Connection
Music has a profound ability to evoke emotions and create lasting memories. By associating with music festivals, brands have the opportunity to tap into the emotional connections formed between festival-goers and their favourite artists, intertwining their brand with positive experiences and deepening consumer loyalty.
Example: Persil + Camp Bestival
Brands that are involved with, and help create the music festival experience are directly linked to the emotional connection formed through the music and the experience. Brands such as Timbaland, Dairylea, Persil are regularly involved with music festivals, and Persil were actually one of the pioneers of this trend. Back in 2011, the brand organised a 'teddy bears picnic' at Camp Bestival to promote a new 2in1 comfort line. Promoting the new line came as a byproduct of immersing themselves in the experience of the festival, making their brand a part of the emotional attachment and memories related to the festival.
VR (virtual reality) marketing uses this emerging technology to create an immersive experience for music festival goers that is unparalleled in the experiential marketing realm. While this technology is still in its infancy, we should expect to see more of it as time goes on.
Example: Samsung & 'Hypercube'
In 2016, Samsung took this campaign on a UK music tour across the festival calendar which allowed festival-goers to immerse themselves into Biffy's Clyro's latest music video. The tech brand and Scottish rock band combined their resources to create what was the UK's first immersive music video using VR technology.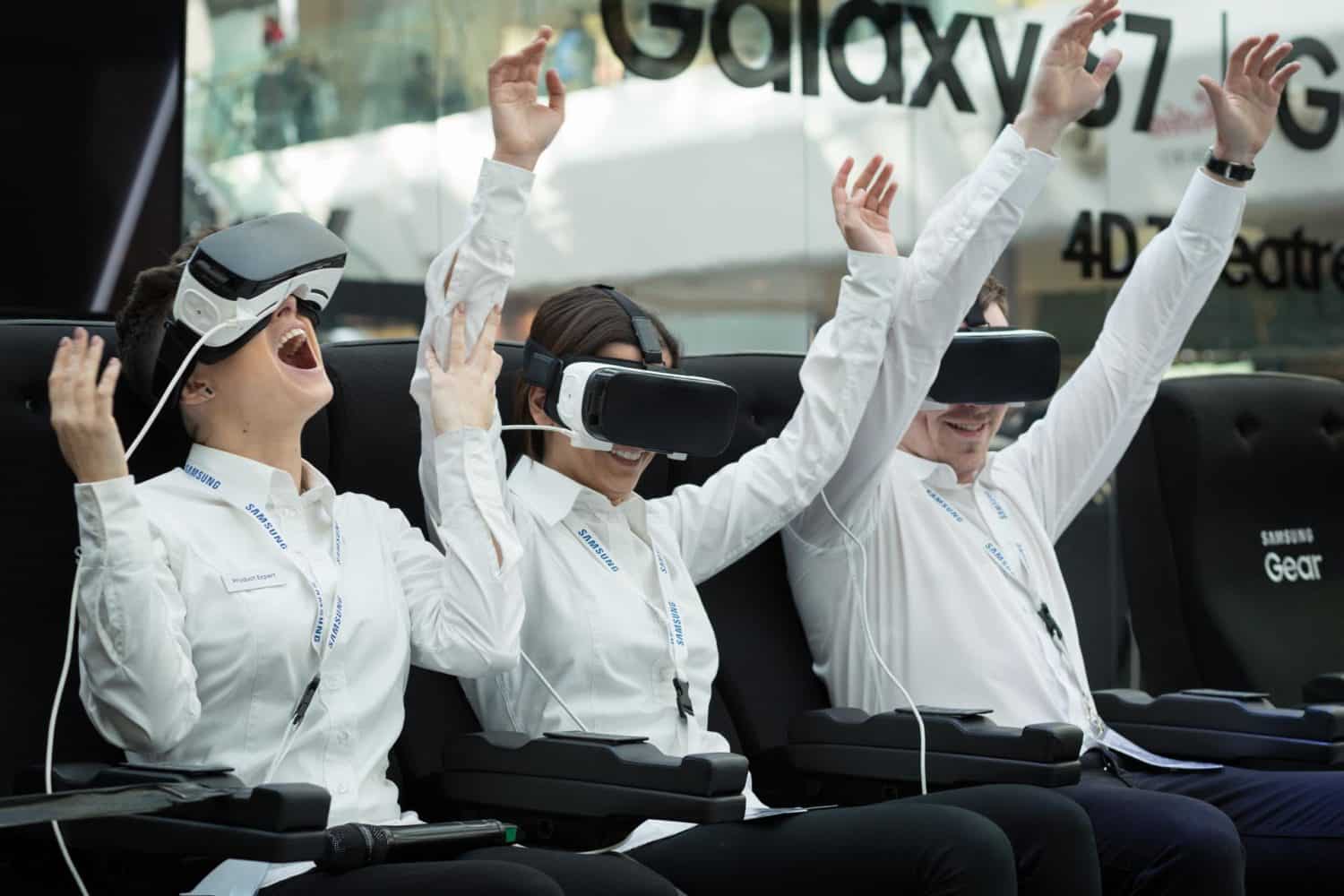 Music festivals provide an unparalleled platform for brands to create captivating and immersive experiences, connect with target audiences, leverage influencer collaborations, amplify social media reach, and foster emotional brand connections. By strategically aligning with the right festival and executing innovative activations, brands can leave a lasting impression that extends far beyond the festival grounds. Embrace the power of music festivals, and unlock the full potential of experiential marketing for your brand.
Get in touch
Experiential marketing has a proven and successful track record. Are you ready to make it work for your brand?