3 Strategies to take into your next brand experience campaign
May 2023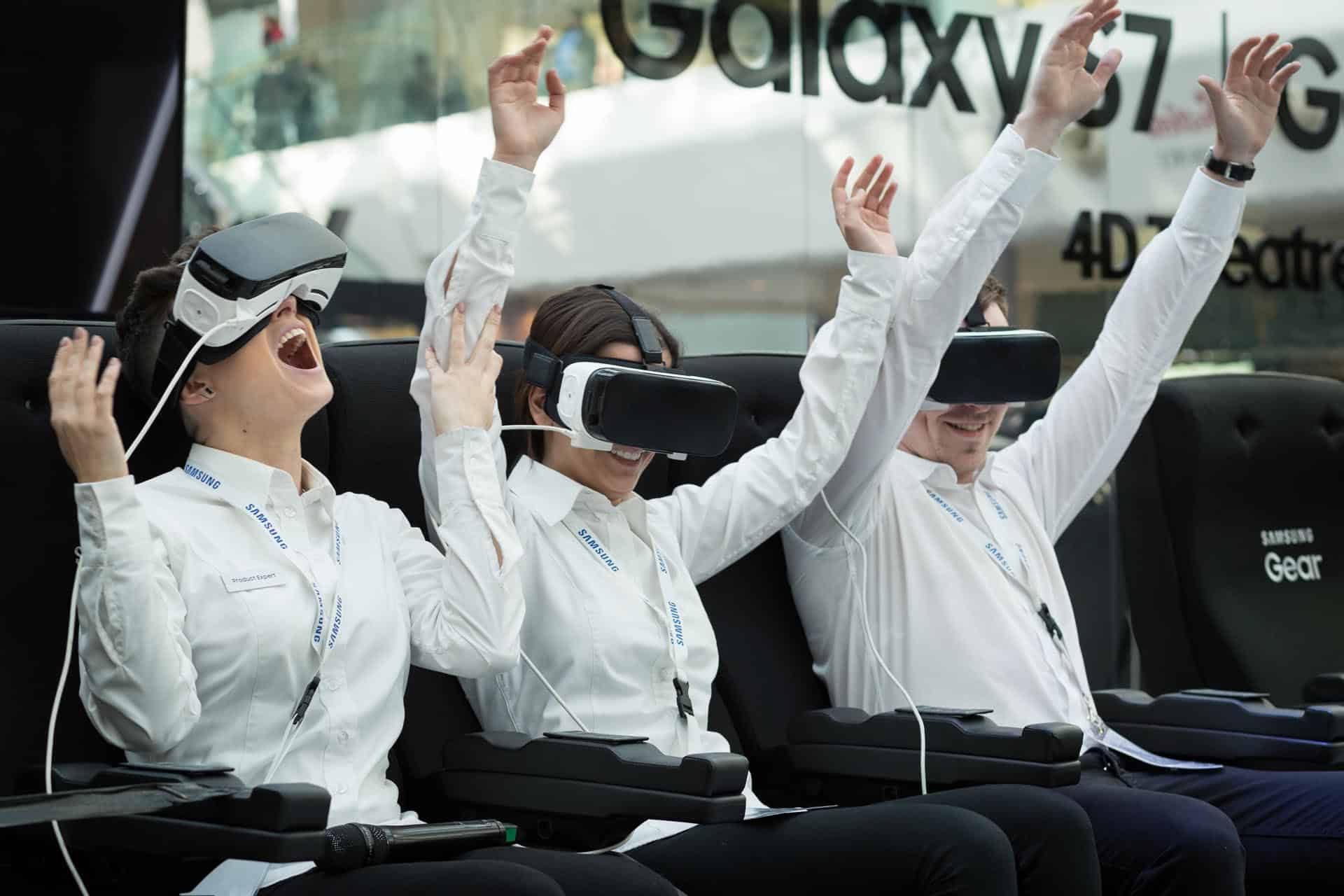 Large, national, multi-media advertising campaigns require an equally large budget.
But marketing your product or service doesn't always require the big bucks.
Experiential marketing can be an effective and affordable tool to reach your audience directly and make an impact by creating in-person, memorable experiences.
Your audience is more likely to have an emotional response and connection with your brand through experiential marketing than more traditional advertising campaigns.
With more and more consumers fast-forwarding through the ads and opting for commercial-free streaming, it's time to think outside the box.
This article looks at the benefits of experiential campaigns and strategies you can explore that will get results.
The benefits of experiential marketing
Directly engages customers and builds a relationship with them creating an emotional connection
Your consumers are active participants in the campaign rather than passive viewers
Boosts brand loyalty which in turn drives growth
Drives word-of-mouth advertising and user-generated content (UGC)
Creates an authentic experience in a world where people are increasingly seeking authenticity
Allows you to design initiatives that promote your core company values
Experiential marketing is also great for small businesses and startups who don't have the budget for national advertising campaigns.
Research has shown that 71% of customers who have an emotional connection with a brand are more likely to remain brand loyal and recommend your brand to their peers.
Experiential marketing has a ripple effect and your customers become your ambassadors.
1. Immersive Experience
Creating an immersive experience for your brand is about giving your consumer a memorable experience that in turn creates that emotional connection with your brand.
An immersive event should be targeted specifically at your defined demographic. It can be a powerful strategy to reach a younger market, like Gen-Z.
We recommend you go where your customer goes. By capitalising on major events like music festivals and carnivals, event marketing can be fun and engaging (and doesn't even feel like advertising!).
When Purity helped launch the 90's inspired Falcon trainers, we created 90's themed homes within selected Footlocker stores. Consumers were invited to step inside the 'homes' which were kitted out with games rooms including retro games, a bedroom rave, and a mirrored room for selfies. This gave the participants plenty of opportunities to create their own content.
Statistically, 94% of consumers who have taken part in an event or immersive experience will create content and share on their social media.
And so the ripple effect begins.
With 92% of consumers trusting word-of-mouth advertising, the value of authentic user-generated content should not be underestimated!
2. Product Showcase / Live Product Launch
Everyone loves a freebie, don't they!?
Get your product into your consumer's hands through sampling. Customers are more likely to buy something they've sampled, especially if this is combined with an initiative such as discounts or 'money off' vouchers.
Showcasing can be targeted directly to your demographic. For example, Purity implemented a showcase of Alpro milk through a variety of methods. We sent out cartons with Hello Fresh meal kits to offices carefully profiled to the Alpro demographic.
Sending samples to bloggers, Youtubers, and influencers can create that authentic user-generated content that consumers trust.
A showcase can be a great way to get feedback on your product straight from your consumer. You can also create QR codes to generate this feedback online, and offer a competition prize as an incentive for people to take part.
Good creative thinking to get your product in the right hands in the right place can deliver excellent ROI.
3. Guerrilla Marketing
Guerrilla marketing is a low-cost, focused method of attracting attention to your brand through novel or unconventional means.
Its aim is to capture the imagination of the audience by relying on the audience to spread the word through social media to create organic awareness about your brand.
Guerrilla marketing is not a new tactic. In 1999 an infamous guerrilla campaign by the magazine FHM saw a naked photo of Gail Porter projected onto the House of Parliament. The campaign made the news, and publicity snowballed.
Red Bull have arguably been the King of guerrilla campaigns. In 2012, 'Red Bull gives you wings' was given new meaning when the brand set the world record for the highest skydive, The stunt was viewed live on YouTube by over 9.5 million users.
Purity worked on the launch of PYPL in Times Square, New York. A photo booth was set up and queues of people had their photos displayed on the huge NASDAQ screens. A once in a lifetime opportunity to be larger than life in Times Square, and definitely a moment to be shared on social media!
Guerrilla marketing can be achieved on a smaller scale too though. In fact, the aim of guerilla marketing is actually to gain as much awareness for as little money as possible.
The benefits of guerrilla marketing allow for much greater creativity than more traditional advertising forms. From graffiti to flash mobs, there are unlimited options. Deployed correctly, guerrilla marketing can see a huge uplift in sales. The ripple effect of a guerilla campaign can have a huge reach that traditional marketing methods cannot achieve. A successful campaign will leave a lasting impression and brand recall among your consumers.
Get in touch
Experiential marketing has a proven and successful track record. Are you ready to make it work for your brand?