Attitudes Towards Brands: Consumer Survey September 2020
October 2020
In these challenging times, consumer buying habits are going through a period of unprecedented and perhaps long term change. The pandemic has shifted the way consumers look, digest and interact with brands.
It's imperative that brands re-engage with their consumers and understand the learnings from this period, those that do will positively reap the benefits heading into the 'new normal'.
Purity has undertaken a consumer survey to assist with this understanding, by analysing survey data from over 200 respondents across a wide range of demographics including age, socioeconomic background, geographical location and employment status. Our survey identifies trends and factors which influence purchase decisions and brand loyalty from the perspective of the consumer in 2020.
Are you looking to drive trial of a new product, create an immersive brand experience, or simply wish to reach new consumers face to face or virtually? Speak to a member of Purity today and we can advise on how to achieve your objectives through strategic and ROI driven activations.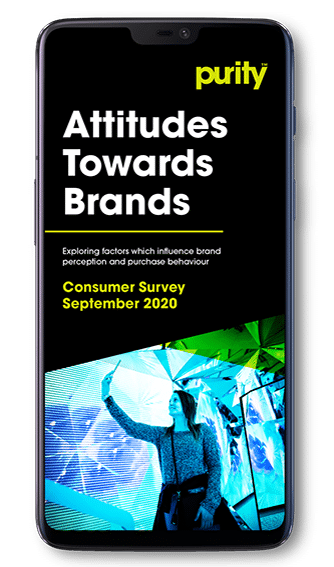 To download the full survey, complete the form below: