Defining your demographic subsets
January 2023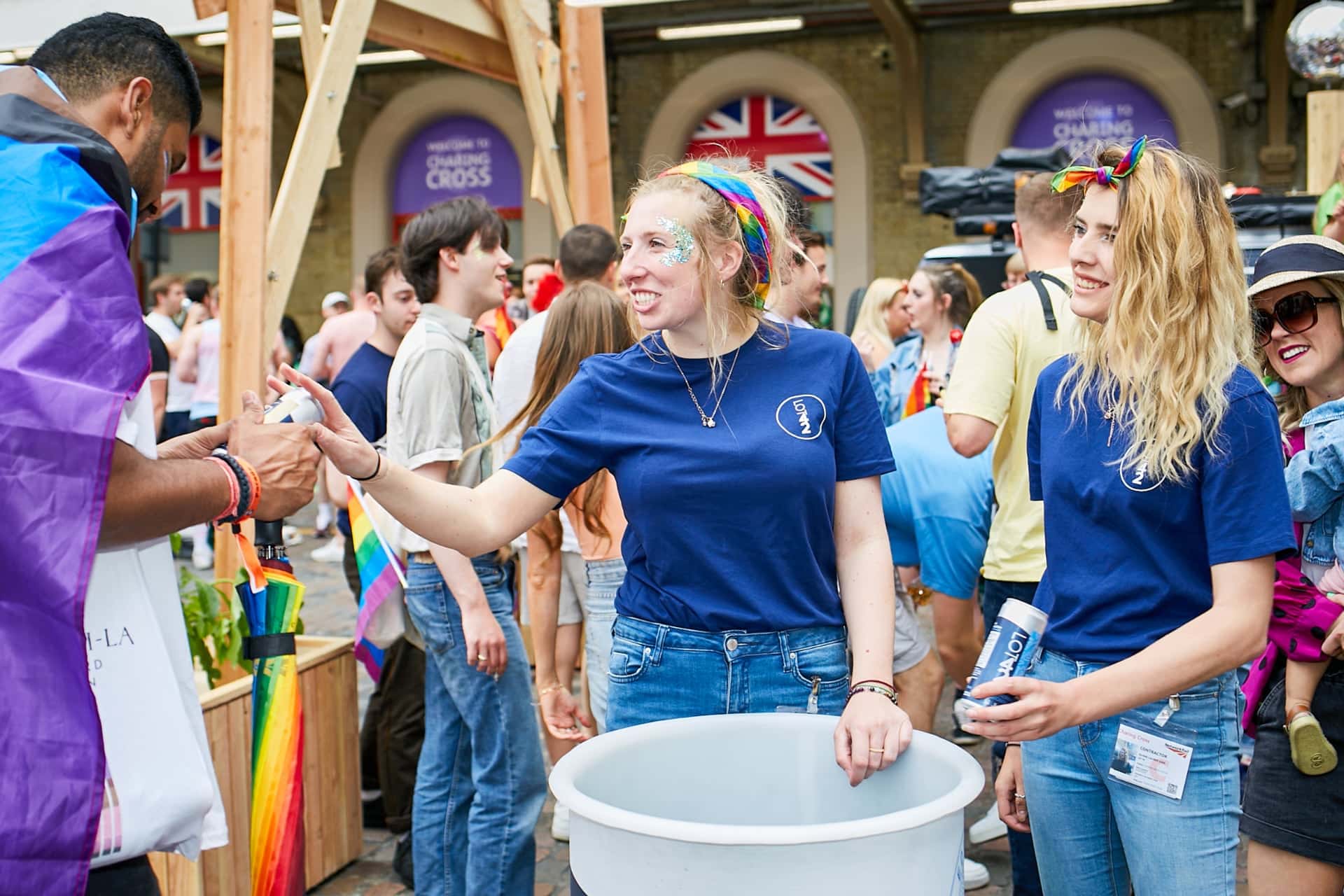 Experiential marketing, brand experiences and product sampling campaigns all share one commonality. They depend on physical interactions with your audience.
Getting up close and personal with your audience demands a level of knowledge, respect and understanding that isn't always as necessary in traditional marketing.
There is so much to unpack when it comes to the nuances within a targeted audience and one area that cannot be neglected is your demographic subsets. Certain behaviours and characteristics may be key in influencing some of the biggest decisions in your campaigns. But this information is equally integral to building a communications strategy that connects and builds long-term relationships with consumers and prospects.
Get it wrong, and you could risk missing out on a great opportunity to create an impactful and memorable experience for your consumers.
So while demographic research is probably a part of your regular due diligence, how much are you delivering into your demographic subsets?
Let's get into it…
What is a demographic subset?
Demographic subsets are the result of further demographic segmentation exercises. After broadly defining your target demographic, a particular cohort can be further divided into smaller segments based on more detailed characteristics.
Depending on the nature of your brand or campaign, those characteristics could be:
Age
Gender
Income
Religion
Marital status
Occupation
Social media usage
Or perhaps you want to go even deeper. If you have a product or service that primarily attracts a female audience, your demographic subsets may look something like this:
Married vs Single
Mothers vs non-mothers
Gen Z vs Millennials
University Students vs Corporate Workers
Facebook user vs Youtube user
And so on…
Rather than trying to blanket target an entire segment of the population, these demographic subsets allow you to speak more directly to defined groups within your audiences.
This is especially effective for product launches, social media campaigns, or choosing the location of an experiential event. It empowers a brand with the insights to effectively position its message and personalise an experience so that it connects more effectively with the defined groups, and they are more likely to engage with and respond positively to it.
By defining smaller groups within your primary audience based on common variables, you can align your marketing strategy so your time, resources and spend is allocated more effectively.
How to define your demographic subsets
Your choice of language, branding, the nature of the event and the ambassadors themselves can all be influenced by your demographic subsets. You must make sure you have strategies in place that speak to more defined groups within your audience.
Market research, focus groups, surveys and questionnaires are great tools to begin your demographic subset research. These will help you to unlock insights into areas you want to understand more, including the values and goals of your personas. They are also essential for providing you with quantitative and qualitative data that can be used to inform further marketing strategies.
Social listening and analysis goes one step further, and helps you understand how your consumers act, speak and behave when you're not in the room. Consider observing how your targeted audiences interact with your competitors too. This can really help a brand gain those more granular details about their audiences such as language nuances, what kind of content they share, and what they respond to the most within your industry. This can vary greatly depending on factors such as which generational cohort they fit into, which social media platform they prefer, or gender, for example.
Another useful exercise to help you establish your demographic subsets identity and its nuances is to develop a customer profile avatar for each individual subset.
Now, while these are completely fictional characters, they are formed using your research insights and the knowledge you'll have acquired by performing the above exercises. They're a great tool to add to your marketing kit to ensure consistency in your messaging, and serve as a reminder to all departments who you're trying to reach. These persona profiles may include information about the consumer's values, factors that influence buying decisions, expectations they have from your product and their goals, as well as general demographic information. It's a good idea to revisit these incrementally as you learn more about your audiences through further interactions and research, but we recommend using them, especially when defining your campaign strategy and building out any messaging.
Why demographic subsets are so important
So why not just focus on a wider demographic? Well, of course you could. But you run the risk of wasting valuable time, resources and energy and perhaps even investing in areas you shouldn't.
As an example, in experiential marketing, time and place are huge determinants in the success of an event. If you were targeting two subsets within a particular group, they might have different schedules, social interests or occupations. This information would inform you of their likely whereabouts in their leisure time or during commuter hours. For example, the Gen Zers of your audience could be more likely to visit a summer festival than the millennials, but if your marketing is geared towards the millennials, your campaign won't achieve maximum impact and engagement. Plus, those subset audiences won't feel as aligned with your brand.
Demographic subsets ensure every aspect of your campaign works simultaneously. From the messaging, the delivery, to the ambassadors.
Most brands aren't strangers to market research before experiential activity. But it's vital not to miss the smaller subsets within your audience.
Understanding your audience in as much detail as possible is critical in delivering a campaign that connects, that's meaningful, and that is effective in evoking the behaviour and reaction you want. This research will prove its worth time and time again as you develop more campaigns, release new products, or tweak your communications strategy.
Get in touch
Want to know more about how to build memorable experiences for your targeted audiences?