How has footfall shifted since the pandemic?
February 2023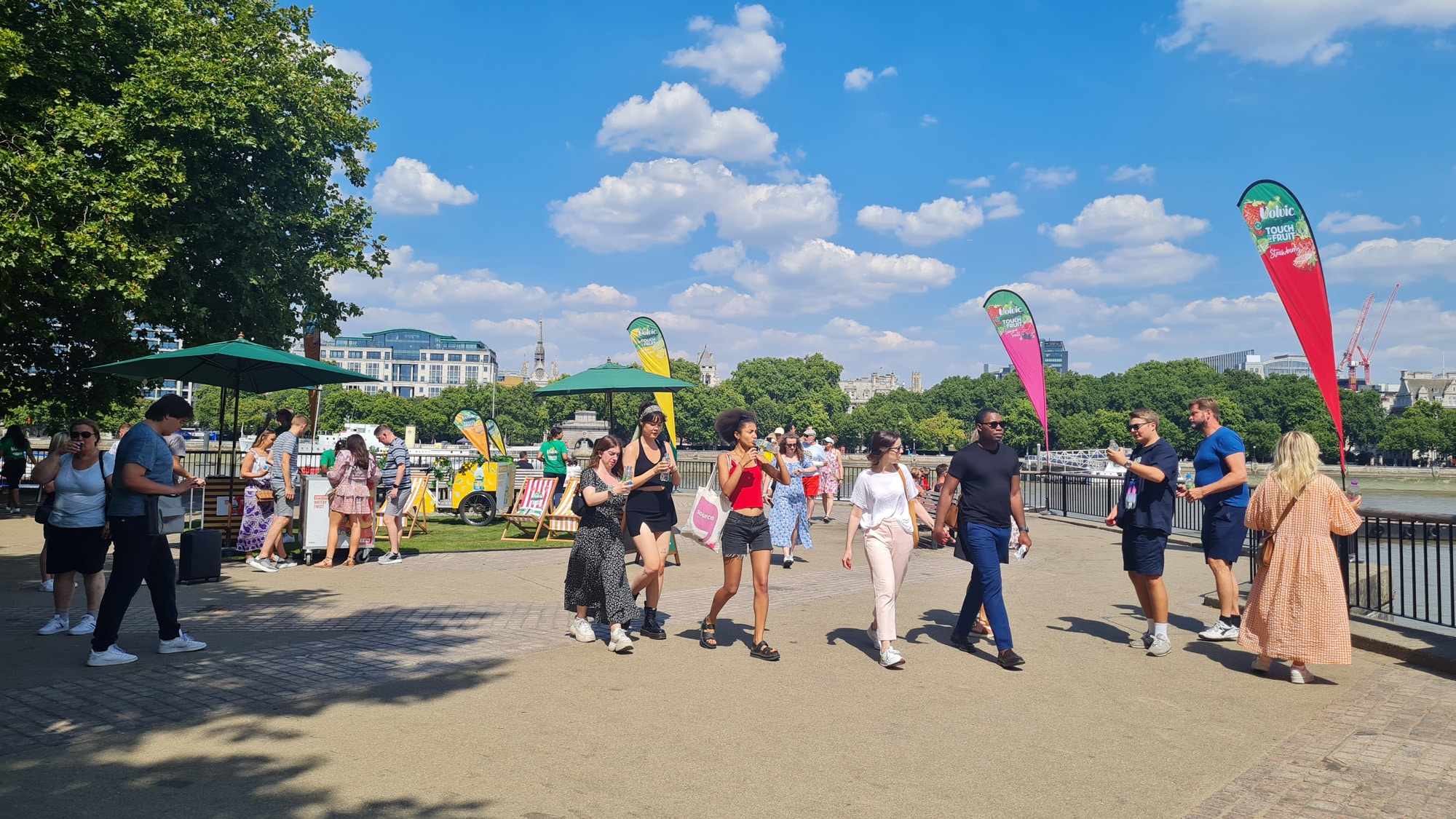 It's been nearly 3 years since the COVID-19 pandemic forced the UK into a nationwide lockdown and, since then, our behaviours and habits have changed massively. From remote working to virtual events, we've had our fair share of adjustments.
However, we're now seeing an increase in footfall once again… While it isn't likely to return to pre-pandemic levels yet, high streets and city centres are gradually returning to their old bustling selves with a notable increase towards the end of 2022.
How has footfall affected event marketing?
Experiential marketing is still very relevant – providing an immersive experience for your customers is as important as ever, perhaps even more so now, with consumers having to put so much more faith in online campaigns. It's safe to say that some new considerations will need to be made when planning marketing events in 2023.
The impact of hybrid & remote working
One thing that has undoubtedly affected footfall since the pandemic is the rise of remote working. The increased ability to connect with others virtually has made this possible, but while we're connecting with our colleagues and workmates, we're disconnecting from the business world.
While there is a year-on-year increase in high street footfall, last year's numbers were still down 18% compared to pre-pandemic levels due to hybrid working.
How often do we come across event information in the workplace? Or stumble upon product sampling when out and about on our lunch breaks?
When working from home, we're less inclined to explore.
On the other hand, we're also more socially disconnected throughout the week than we used to be, leading us to spend more time seeking out events to attend after work and on the weekends.
When planning experiential marketing campaigns in 2023, there's a new work/life balance that needs to be considered. What used to work on a weekday may now perform better on a weekend or vice versa.
Consumer trends in 2023 that will impact footfall
Consumer trends are changing so often that it can be hard to keep track! Here are some behaviours that are predicted to impact footfall this year…
Budgeting
The cost-of-living crisis is well underway, encouraging many to stick to tighter budgets. This is expected to cause a rise in flexible payment options and reward incentives. Consumers' "purchase power" is at risk and, as a result, it may cause people to socialise less than usual.
But there is a plus side…
Product Sampling, for example, is an ideal attraction for the budgeteers of 2023. It may seem small, but if we've learnt anything from people, it's that they love anything that comes for free.
A free drink on the way home? A no-cost snack in the supermarket? Don't mind if we do!
Mindful screen time
We're all very much tied to our devices still, but there's a growing trend of mindfulness surrounding technology, social media, and the like.
The idea that we need to stop scrolling and smell the roses is popular now even amongst Gen Z. So, where does this leave us when we put down our phones?
When consumers step away from their screens in favour of human interaction, you may find that your experiential marketing campaign benefits from a little more footfall.
Virtual Experiences
Virtual events are no longer the only option – we're not in lockdown anymore after all. But they are very much still a thing, and we can expect them to continue in 2023.
Since the pandemic, we've seen so many benefits to virtual events. With no travel time or expense, we now have the ability to attend from anywhere in the world and expand our network in a way we never could before.
So, do we need to consider virtual events as part of our experiential marketing strategy? It all depends on what works for you, the product, and the customer. But if you're concerned about footfall, there's definite potential for the virtual world to provide a solution.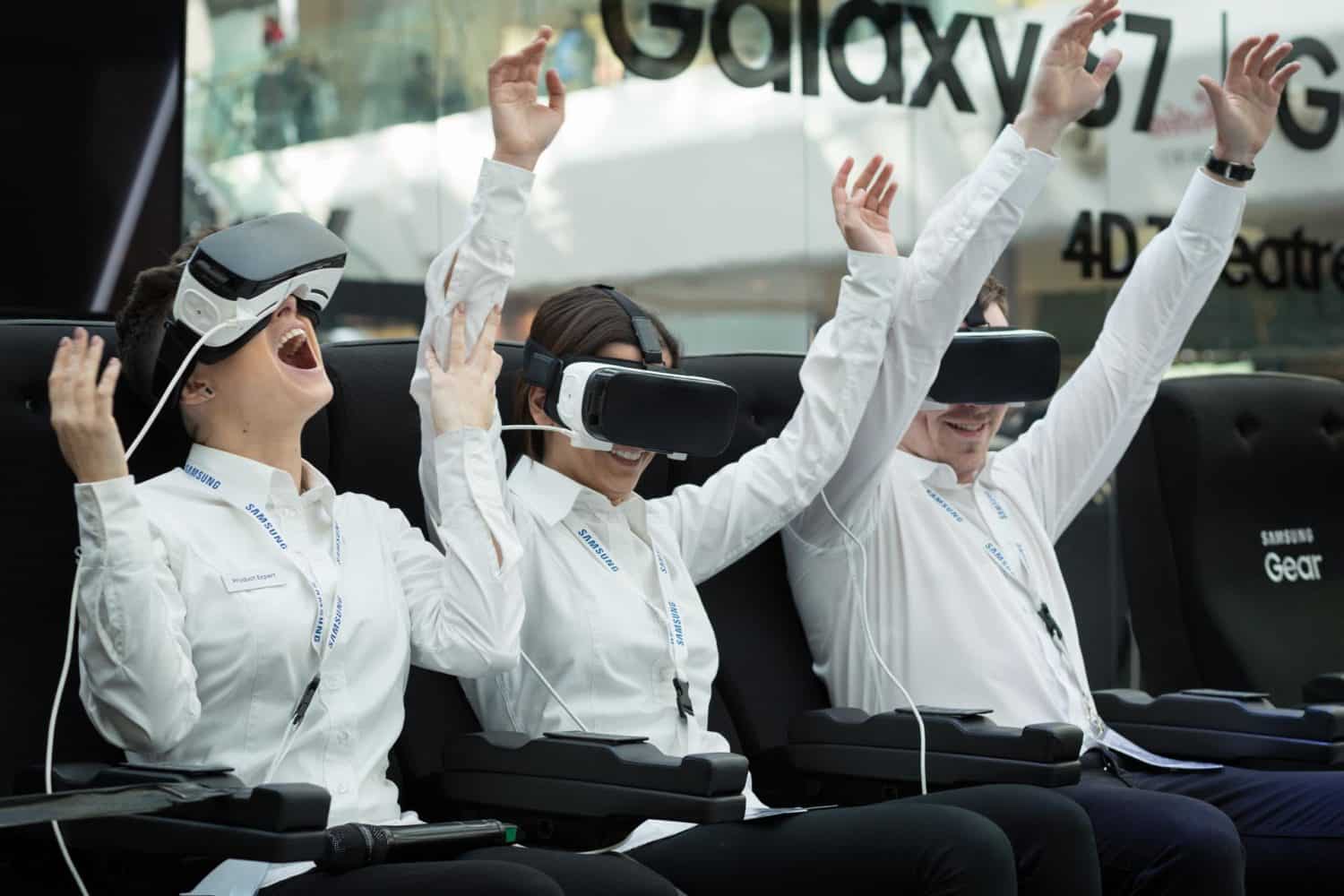 What should your experiential marketing strategy look like in 2023?
It could be that we're not attending fewer events, but simply attending them in a different way. It's important to remember that a shift in footfall doesn't necessarily mean a decline in footfall.
Whether it be taking part virtually or attending on different days, consumer behaviours are changing, so your marketing strategy should be in line with these changes…
Virtual marketing events are providing the opportunity for consumers to expand their learning and connections. They can meet new people and be a part of something bigger.
And while these virtual events are popular, they're also causing people to have more appreciation for face-to-face events when they happen. As a result, consumers are willing to invest more in them, both financially and emotionally.
So this year, a successful experiential marketing strategy, or any marketing strategy for that matter, should include a mixture of both virtual and in-person events.
Get in touch
Want to know more about how to build memorable experiences for your targeted audiences?