Five trends for 2018 in the Global Food & Drink Market
November 2017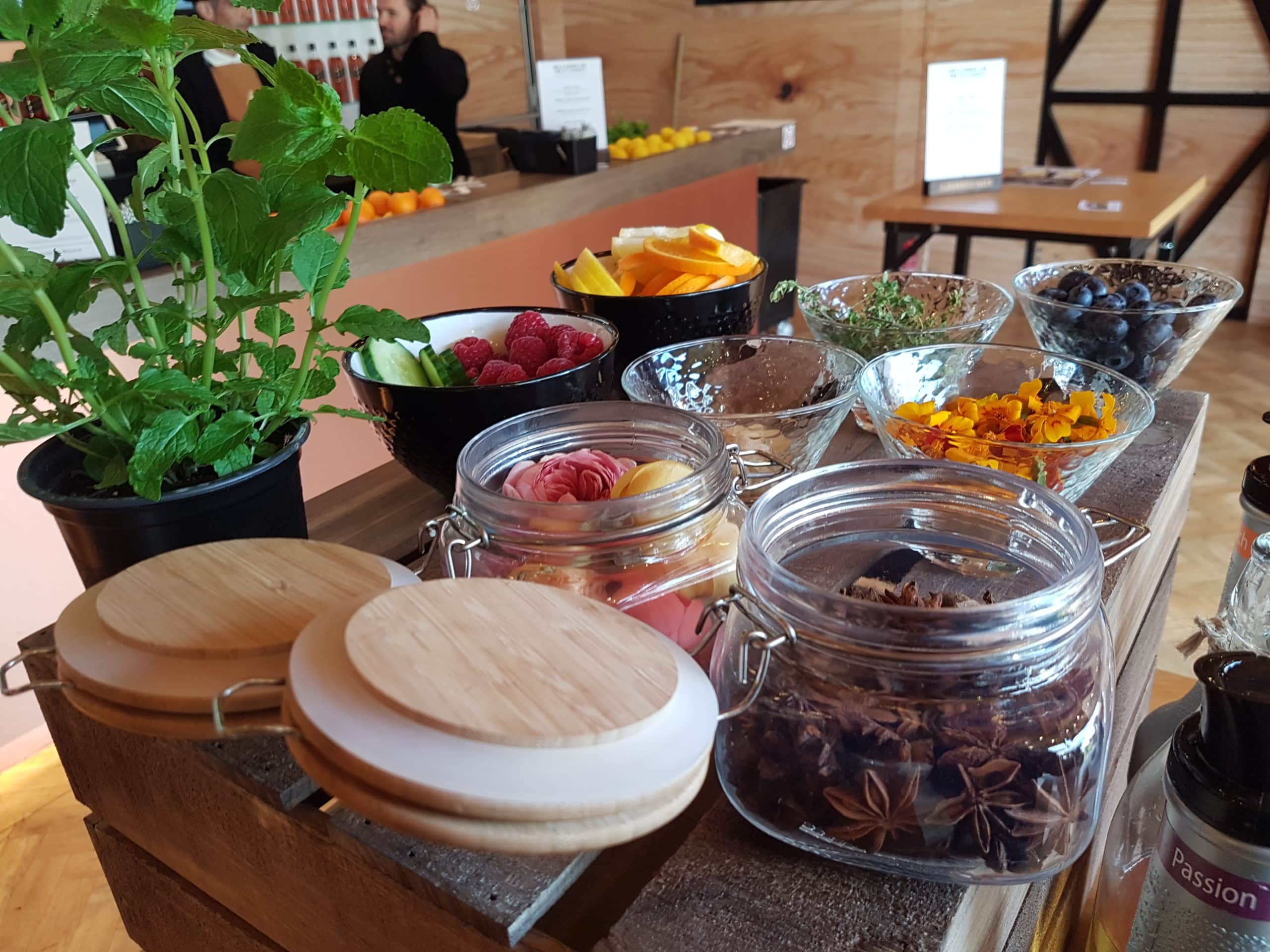 The 2018 Global Food & Drinks Trends from Mintel has just been published and, as ever, makes for very interesting reading. The report is a result of collaboration between 60 of Mintel's analysts in over a dozen countries around the world. The trends identified in the report all point to the impact they will have on consumers, manufacturers and retailers in Europe, the Middle East, Asia, Pacific and the Americas.
This article is written based on the findings of Mintel, their expert team of trend spotters and information stored in the Mintel Global New Products Database (GNPD). We then explore what this could mean for brands within the food and drinks sector wishing to invest in experiential marketing, in terms of the strategies and creative solutions that could be employed to harness these consumer behaviours and trends.
1. Full Disclosure
Consumer trust is everything. Where we live in a world of occasional cynicism bred through fake news and lack of faith in corporations, there is an increasing emphasis for transparency from food and drink companies. This extends to not only ingredients, but the supply chain and production processes. Provenance is a key concept here and moreover trust being the fundamental issue. Consumers are actively seeking to ensure that ethical and environmental claims by brands can be substantiated. The Mintel GNPD points to natural product claims on packaging globally increasing to 29% from 17% 10 years ago. Sourcing and manufacture of products is vital with Italy, France, Spain and Germany all reporting that 55% of consumers trusting companies who manufacture in their own countries.
In the UK for example, 57% of UK adults who use and buy milk, milk drinks or cream are more likely to buy the products from a brand or supermarket who spell out how it supports its farmers. Nescafé are identified as a brand who are communicating an ethical supply chain and active investment in the sourcing and improvement of the communities from where their coffee is sourced. We have worked with the Assured Food Standards Agency at Purity in the past to help promote the work they undertake in supporting the farming industry across the UK. The power of experiential marketing and in particular one-to-one engagement is that it enables brands to create true dialogue with consumers to address any issues of mistrust, demonstrating the true ethics of a brand.
2. Self-Fulfilling Practices
There can be no denying the sense in the modern world that lives are becoming increasingly fast-paced and often considered stressful, resulting in consumers looking to tackle this with balanced diets and a means to augment this through strategies to promote health and well-being. Approaches to personal well-being vary by individual, but are increasingly marked by consumers developing their own unique definitions of healthy diets and lifestyles that can include following balanced diets and allotting time for relaxation. This is the same the world over and brands are responding through a variety of tactics in communicating the positive benefits or contributions to well-being that their product offers. Increased connectivity enables consumers to have a wealth of information at their fingertips with influencers becoming the voice of reason for many consumers who strive for that sense of equilibrium in their lives
We see this as a huge opportunity for brands from an experiential perspective. An understanding of this mindset amongst consumers should allow for the ideation of executions that invite consumers to immerse themselves with brands who can extol the virtues and benefits of their products.
3. New Sensations
We hear so often that content is king. Where food and drinks brands create products that engage and excite the senses in a manner that promotes sharing across social media platforms and endorsement through positive experiences, brands are winning in retail. In 2018 the Global trends are pointing to an elevation of sound, feel and satisfaction through texture. Seeing these aspects as being important for brands and consumers alike. This trend has moved on from 'Eat with your eyes' that was so prevalent in the last survey. Whilst Asia has long been seen as the home of exciting textures within food, Europe now has the largest share of global food and drink launches with descriptions of texture since 2016. Brands are actively looking to surprise and delight consumers through NPD. The report points to food and drinks being developed with additional textures to engage with the lucrative Millennial demographic. In Australia, teens were the target for the launch of the Fanta Sour Tingle which promised to 'awaken the taste buds'. The quest for experiences provides opportunities for multisensory food and drink that uses unexpected texture to provide the iGeneration— as well as consumers of all ages—with tangible connections to the real world as well as moments worth sharing either in person or online.
If ever there were a trend that the experiential marketing sector should embrace, this is the one. We promote strategies and techniques that engage the senses. We seek to create those moments of escapism and strive for shareable content through our executions. This trend is made for brand experience and one which agencies should be discussing with clients as NPD brings food and drink to market. We are understandably excited that the world over consumers are looking for these new sensations.
4. Science Fare
The Mintel Trends Report points to how advancements in science and technology will enable some forward-thinking companies to accelerate their growth into 2018 and beyond.
By way of example, the report highlights that scientifically engineered food and drink will initially attract consumers who are worried about the environment and are taking steps to be more eco-conscious. Six in 10 UK adults who buy bottled water would stop buying water that was harming the source area's natural resources.
The environmental aspect is just one consideration where consumers across the world start to take more of an active interest in ingredient consistency, efficacy and purity. What this means is a potential new level of disruption to the traditional food chain through the rise of enterprising manufacturers.
In terms of how this translates to experiential marketing is less obvious than other aspects identified in the trends report. However, we do see a key role of the work we do at Purity as being an aspect of education with consumers. With both increased consumer awareness and access to information, comes a sense of responsibility in ensuring that this is complemented with a level of understanding through knowledgeable and informed brand ambassadors.
5. Preferential Treatment
Let's start with a powerful statistic here to illustrate the influence of technology in our lives. 65% of Chinese consumers aged 20-49 use their mobile phones more than a desktop or laptop for online grocery shopping. Consumers are using technology as the enabler for quicker, more affordable and importantly, personally curated shopping purchases. The recent explosion of voice-enabled smart home accessories such as Amazon Echo or Google Home allows consumers to add items to shopping lists with the minimum of effort. Use of technology in these manners allows retailers to shape how consumers are shopping and make suggestions or influence on future purchases.
Coca-Cola has developed a smart vending machine that enables personalised offers and mobile purchases. This is something we have seen a number of other brand also trialling. In terms of buying power and influence, the acquisition of Whole Foods by Amazon presents a raft of previously untapped opportunities for the retailer to engage with consumers in a highly personalised manner.
Over recent years we have seen and employed strategies for our clients that endorse this notion of personalisation. Consumers don't like to feel homogenised and this trend clearly illustrates the need for agencies and brands alike to understand the mindset of those people who are either currently buying into their brand or whom they are seeking to influence. Experiential is all about engagement, and furthermore, personalised engagement. Putting the brand front of mind with a consumer in a meaningful and relevant manner. If consumers are seeking to be treated as individuals, then experiential is the perfect platform to deliver this.