Baqer Keshwani, Business Director for Purity in the USA has just returned from another successful year at the annual CES (Consumer Electronic Show) held in Las Vegas. This year the Purity US team were working with one of our agency clients in the States and Baqer shares just some of his experience of his time away from the Big Apple.
"The lights have just come down on the 50th anniversary of CES, arguably the largest global tech show, held annually in the original 'Sin City'. Purity working out of New York, delivered its first campaign with Alibaba, one of the world's biggest online commerce companies. Working in collaboration with agency client McKinney, Purity recruited and trained tech-savvy brand ambassadors, to conduct on-stand demonstrations and hospitality staff to meet, greet and look after the consumers and VIP's alike.
The world truly is small, Chinese client, US and British agences working in unison, activating in the US, it really is becoming an increasingly globalised industry.
And global it was, in every sense of the word, with over 5,000 electronic and tech companies fighting for the attention of the buyer…it was just like last year…and the year before that, a true sensory overload. Yet again, the crème de la crème of brands from across the world were all present with exhibitions stands so grand they almost defied belief. Each were showcasing their latest innovations and more than ever asserting that evolution of technology that is set to make human thinking, movement and actions obsolete. The ever-growing VR technology was almost ubiquitous across the show with the smallest of companies jumping on a band-wagon that seems to be creaking with the sheer weight of usage.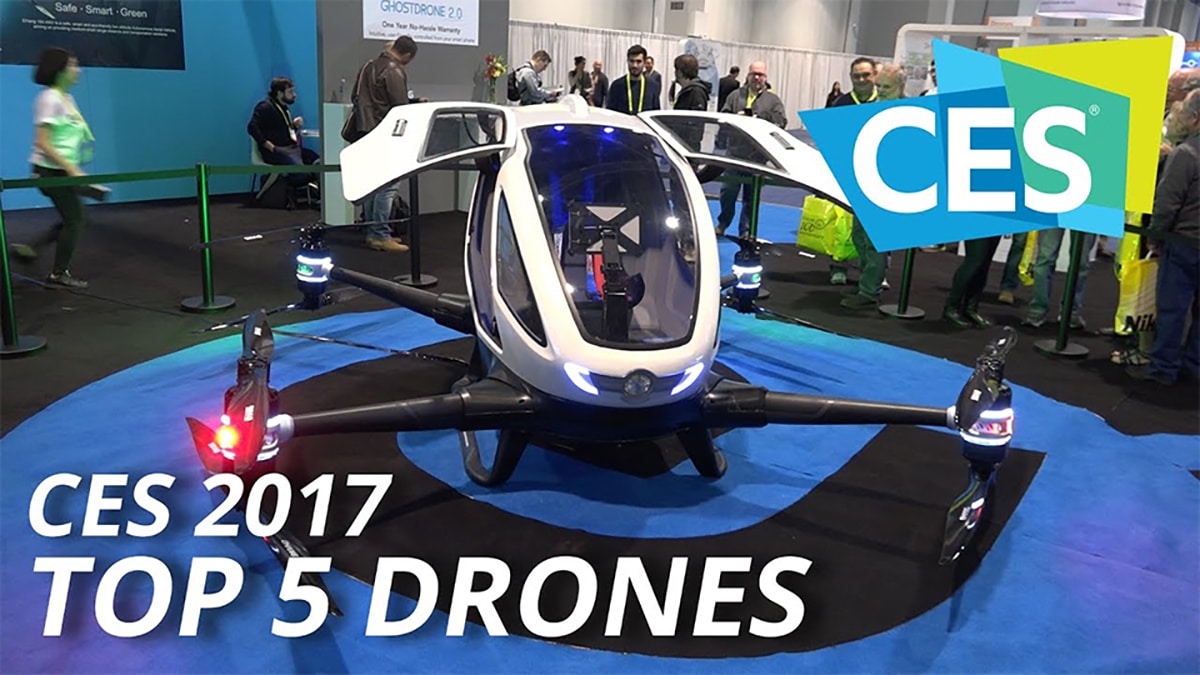 What else caught my eye (or almost took it out, to be more accurate)? Drones; Where do I even begin? If you somehow dodged your way past the multiple VR dens, on came the drones, in your face, quite literally. If you couldn't find the drone you were looking for, you must have been somnambulistic (something I would strongly suggest against for fear of injury). The space in the convention centre this year just didn't seem to satisfy brands as they fought for share-of-voice and stand-out within the show. Many had to settle with displaying their gadgets elsewhere around Vegas attempting to lure consumers to the show with giveaways and premiums.
So what did I feel was missing? Something that caught my attention was the apparent lack of emphasis on mobile phone devices and that much of the floor space was given to home appliances and 'white' goods. Major players either stayed away or had very little space for their flagship mobile phone devices. Was this because nothing has been done about enhancing this tech for a year or are we just too busy trying to engage with consumers about the functionalities and benefits of VR? Much has been written recently about the potential saturation of the smartphone market, however, I am yet to be convinced by this way of thinking, such is the depth of relationships that consumers have with their phones in the modern world. Perhaps brands felt that this wasn't the right time or place to be showcasing their handsets, maybe with one eye on Mobile World Congress next month in Barcelona.
Nevertheless, to survive 50 years in this market is a testimony that this show is one of the, if not, the greatest tech show in the world and it's only growing.