How Experiential Marketing Is Helping Brands to Flourish in the Plant-Based Sector
January 2020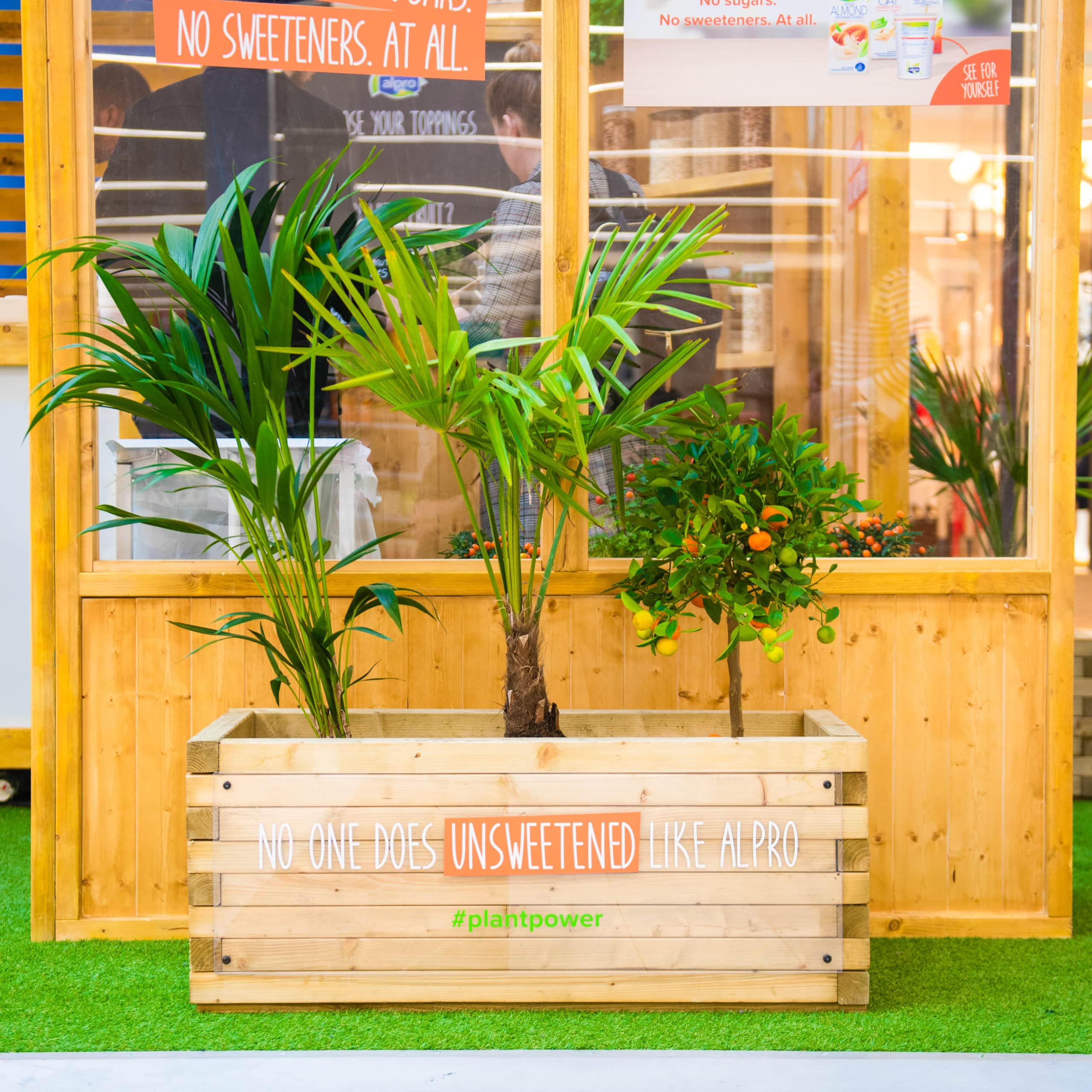 Plant-Based Diets: A Trend That's Here To Stay
Plant-based diets are growing increasingly more popular with millennials and health-conscious individuals.
Something that was once considered just a passing trend has now become a way of life. The demand for specific plant-based products is greater than ever before. More people are participating in movements such as Veganuary and choosing alternative diets with flexitarianism and veganism on the increase.
Recent studies and articles support this trend:
IGD's latest Shopper Vista research shows 55% of shoppers in the UK are now actively reducing or thinking about reducing their meat intake. This is a 3% increase over last year's numbers.
Mintel's estimated value of the vegan market in 2018 was £740m. It expects it to soar to £1.1bn by 2023
Kantar, an independent market research agency, reports the total plant-based market was worth £1.8 billion (August 2019) with an annual growth rate of 8%.
This rising trend has resulted in more brands coming into the sector to capitalise on the growing demand for plant-based versions of "traditional" food products.
As the competition increases, brands face the challenge of getting consumers to choose their products and become loyal customers.
Nowadays, the product's quality alone isn't enough to attract the attention of potential buyers. Companies are in need of new, innovative ways to engage their customers.
The Brand Experience That Impacts Everyday Choices
Brand experience campaigns create the perfect opportunity to connect with consumers in a more profound way.
It allows brands to present products to their target audience in a way that resonates with their values and everyday living. As a result, this creates a huge potential to influence their purchasing decisions.
Some top brands have already succeeded in this strategy.
The Alpro Experience
Alpro is a pioneering brand in the plant-based industry and a great example of how to drive the growth of this sector with experiential marketing.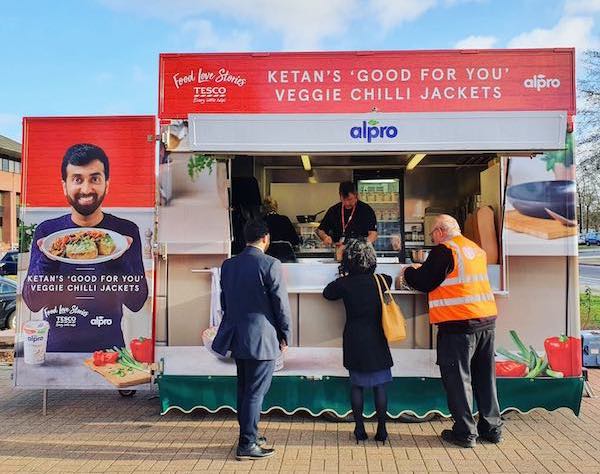 Purity worked with Alpro across the summer delivering just under 1 million samples across the unsweetened, Caffe, On the Go and Barista Range. This sampling campaign helped to strike while the plant-based iron is hot by getting the products into the hands of consumers.
Interested in understanding more about how Purity can create and deliver an effective product sampling campaign for your brand? Download our full product sampling article.
Vivera: Be Meat-Free
Another noteworthy example is the meat-alternative brand, Vivera. During their re-brand, Vivera sought to engage in a conversation with their consumers instead of just "preaching" a wellness message to them.
Vivera targeted a broader audience to highlight the "goodness revolution" and focused on helping the environment. They launched an experiential event and pushed for change on social media. Their audience enjoyed being immersed in the campaign and felt part of the new plant-based movement.
Meatless Farm Co.
The Meatless Farm Co. was launched in 2016 to promote a new sustainable mission. As part of their marketing strategy, they have worked with influencers at events and during experiential campaigns. Early on, they understood that people needed to try their products before they adopt it into their diet.
The events were a great way of creating traction among their consumers. They found a lot of positivity around people tasting their products. Many potential consumers were surprised about a plant-based meat-alternative tasting exactly like meat.
Inspiring Change
Experiential marketing provides an opportunity for brands to engage with their audience in a fresh and unique way.
Through social interaction, it is possible to influence a consumer's attitude and decision-making. Creating an engaging experience allows consumers to feel the benefits and imagine how these products can improve their lives.
It is extremely important to create a personal connection that produces an emotional reaction. As consumers find a product more relatable to their personal experience, they'll create an attachment to what a brand has to offer.
Therefore it is vital to create genuine experiences where the consumer feels a central part of the process.
Are you interested in expanding into the world of experiential marketing?
Contact the Purity team today to discover how we can create your customised campaign!