Purity Signs with 27Names to bolster pan-European offering
June 2018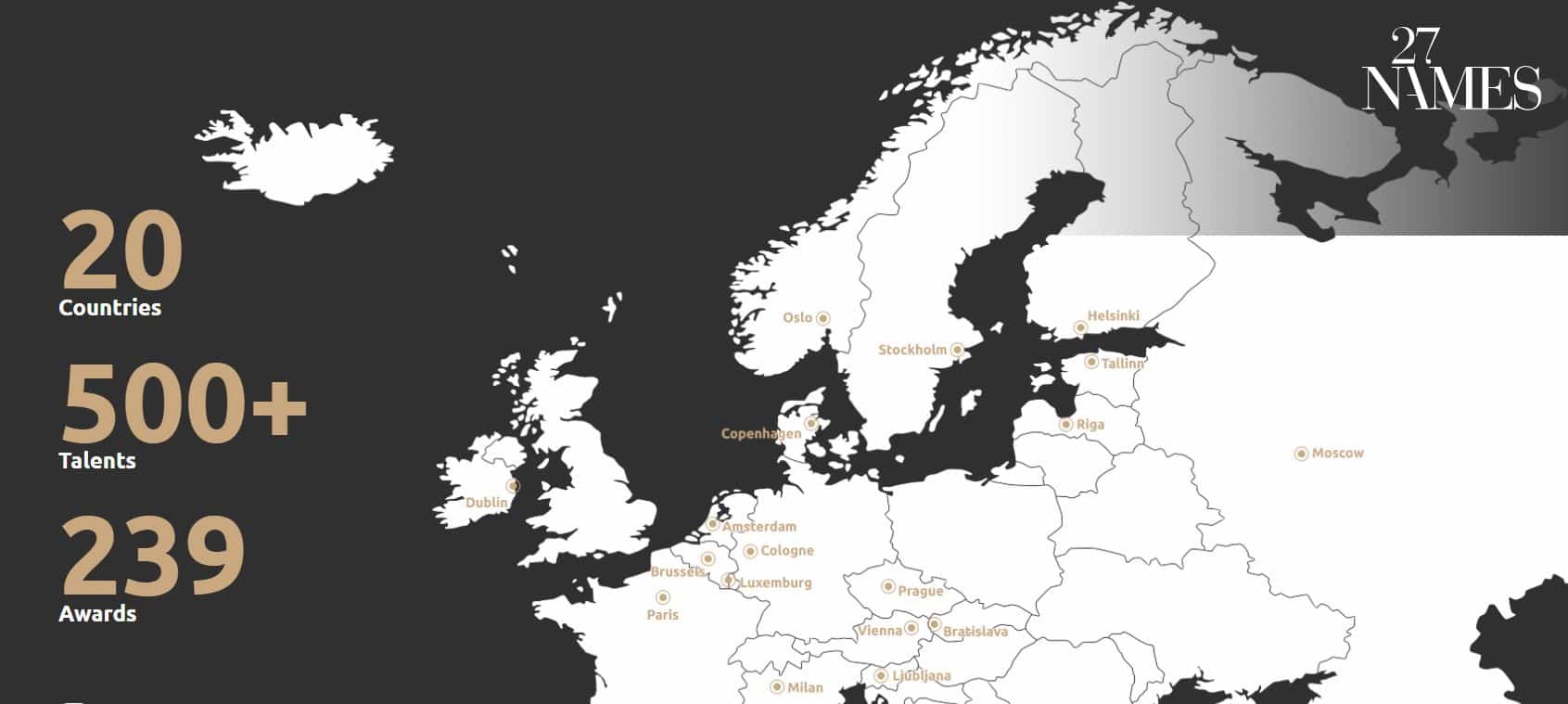 We are delighted to announce that Purity has signed a deal with Europe's live communications agency, 27Names, which will see it become the company's official UK agency partner. As well as working on all brand activations, experiences and events in the UK market Purity will be integrated into the multinational group for their own pan-European campaigns.
The move will further strengthen Purity's European capabilities allowing their clients to benefit from the local expertise of 20 other partners within the 27Names company. Over recent years Purity has been a growing presence in the international arena delivering global campaigns for brands such as Samsung, Diageo and Microsoft as well as opening an office in New York and launching a partnership with China-based activations agency Verve International.
27Names was created in 2008 as a solution to the complex challenge of creating consistent, high-quality live brand experiences across Europe and the company now partners with like-minded brand experience agencies – each a market leader with unique insights into their local consumer and business markets. The company works with some of the biggest brands in retail, fashion and IT. Purity becomes 27Names' 21st partner agency and their sole agency within the UK.
Commenting, Purity founder, Rob Quinn said, "We are thrilled to be joining 27Names. Purity has been running pan-European campaigns for a number of years so understand the importance of local knowledge. The move will solidify Purity's position as a strong international agency, allowing us to link into 20 other partners representing 500 expert brand strategists, planners and creatives, all with local expertise and operational know-how that ensures the creation of exceptional experiences."
Both Purity and 27Names share a decade of experience within the sector and, according to Ulf Gassner of German agency, Concept X, (a founding member of 27Names), they share the same ethos, "Like all our partner agencies, Purity places brand experience at the heart of their offering and understand not only the logistics of strategic European concepts but also the importance of local savvy to deliver innovative campaigns that can run seamlessly across borders."