The impact of Gen Z on experiential marketing
December 2022
Just like any other industry, the economical and cultural shifts of today are forcing the marketing sector to stay relevant, adaptable and flexible. A big factor in that adaptability is Gen Z, pushing brands to explore ways to cater to new trends, values and audiences. As experiential marketers, how can we capture, nurture and retain the attention of the digitally savvy Generation Z?
Who are Gen Z?
Known as 'the cousins of millennials', Gen Z consumes more media content, and are more technologically savvy than any other generation before. This cohort, born post-1995, doesn't know a world without 24/7 internet access.
This exposure to the new digital world has created a self-reliant, intelligent and unique demographic. Gen Z like to express their own unique identities, they value diversity, and they show entrepreneurial characteristics. They also don't distinguish between the friends they meet online versus in real life, which further supports their celebration of diversity and cultural nuances across online and real-life communities.
Despite their propensity to be 'glued to their phone', this is likely a misconception. Gen Z aren't just susceptible to media content. Yes, they are heavy tech users and stay connected to their circles through their devices, but they still crave authentic brand experiences, and are generally categorised as favouring memorable experiences over material goods.
So, what do we need to know about Gen Z and how they impact experiential marketing?
What we need to know
The events of the pandemic and lockdown mean Gen Z have emerged craving fresh and meaningful experiences. They want to participate in a brand's voice and are willing to become advocates and promote brands they love and are associated with.
We all know from our own experiences of the pandemic that nothing compares to in-person interactions, even when it comes to the workplace, there's no substitute for getting in a room together with your teams, and the same is true for Gen Z. Media content and traditional marketing just isn't offering the full package.
The sensory experience still plays a huge part in teaching prospects and customers more about a brand. Despite what misconceptions have led us to believe, brands need to consider offline experiences to generate a sense of community and deeper connections with Gen Z prospects. They still want to participate in large-scale events such as festivals, concerts and fairs, and enjoy spending their money on creating memories and experiences.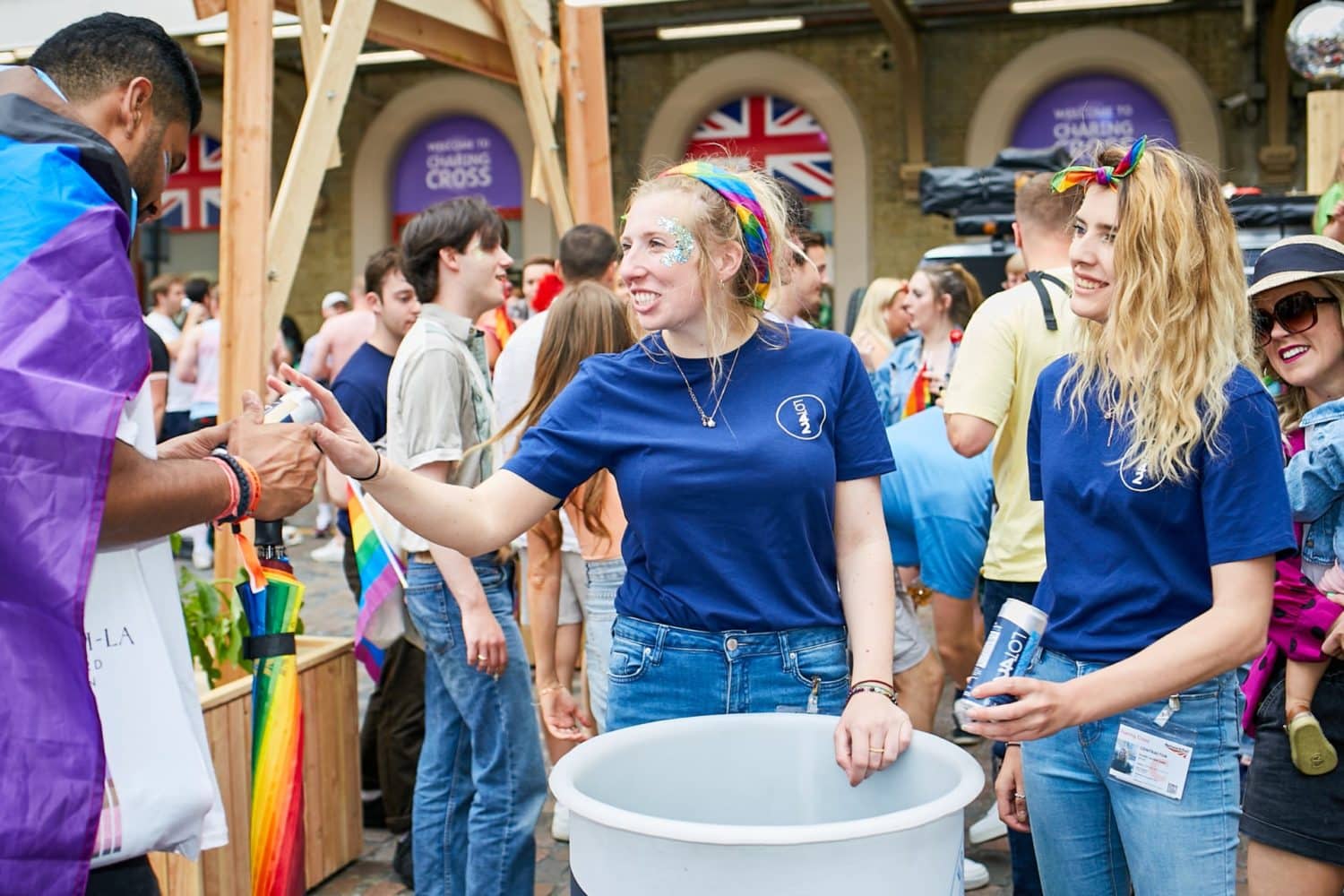 Another important factor to consider is the initial trigger in the Gen Z buying cycle. For their counterparts, this was traditionally a Google search or 'word of mouth'. But for Gen Z, they are becoming habitually reliant on TikTok and Youtube as search engines. This allows them to find authentic user-generated content, reviews and testimonials in relation to brands, as well as learn more about a brand and its values and people. The TikTok algorithm is uncannily personalised, which mirrors their interactions with brands.
Gen Z are also entering the workforce at a rapid pace, favouring roles in data, marketing and IT. So experiential marketing is most certainly on their radar.
What does this mean for experiential marketing?
Experiential marketing is still incredibly effective and important to Gen Z. But there may be additional factors to consider implementing into your campaign as a communication and nurturing mechanism that further cements a relationship with a brand.
Consider promoting and leading your campaign on platforms like TikTok, YouTube and Snapchat, and invite participants in your campaign to post and upload their own content against a unique hashtag. This goes hand in hand with the concept of UCG (user generated content). UCG is heavily driven by Gen Z, and primarily caters to this particular demographic. 70% of teens trust influencers more than celebrities. They're also heavily influenced by relatable YouTube creators, so collaborations with relevant influencers is an avenue for consideration.
These platforms are also great for creating buzz and anticipation among Gen Z around an event, and they give participants a platform to share their experiences too.
Gen Z connect with people just like them, so this should be implemented into your brand ambassador strategy too; opt for a diverse group of ambassadors who embody the Gen Z values and can deliver these with your brand messaging. Part of building that trust comes with experiencing a brand first-hand, and Gen Z need to see, feel and hear something for themselves.
An experiential event allows you to connect with Gen Z first-hand and communicate your values with authenticity which can impact their buying decisions and relationship towards a brand. They value connectivity so digital products such as apps and landing pages will likely play a part in supporting experiential activity where Gen Z audiences are concerned.
The behaviours and values of Gen Z tell us that they favour brands that want to do better for the world and their customers. With so much choice available at the touch of a device, they have the power to research and choose from a huge pool of brands. To stand out above competitors, experiential marketing is a great way to engage, delight and nurture Gen Z into becoming loyal advocates of your brands. Prioritise meaningful and memorable experiences, user-generated content and online media campaigns as a part of your experiential strategy.
Get in touch
Have you been exploring new ways of engaging Gen Z? Talk to us today about the opportunities around experiential marketing.