How Influencers Can Amplify A Brand Experience Campaign
June 2019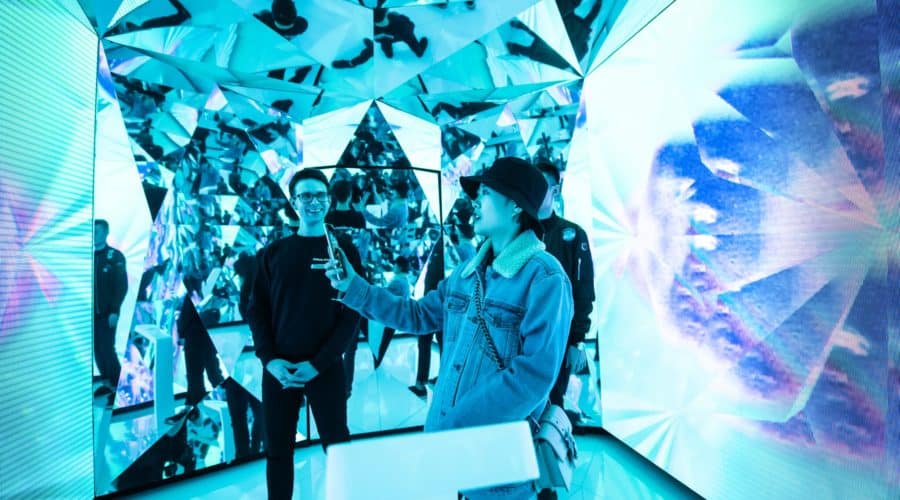 As recently as last month the word 'influencer' was recognised by the Oxford English Dictionary, although in truth the term has been around for a great deal longer. The recent growth of influencer marketing has been exponential, and budgets are increasingly being set aside for brands to employ this medium to engage with a wider, seemingly relevant audience through carefully profiled and selected personalities.
Mediakix Agency has reported that nearly two-thirds of brands are looking to increase their influencer budget in 2019, whilst 17% of companies now claim to spend over half their marketing budget on influencer marketing.
The current trend has seen brands progressively move away from one-off, costly celebrity bookings, and instead incorporate and leverage social influencers into their marketing communications. Whilst discussions continue to be ongoing about both the ethics and efficacy of this channel, it is undeniable that in our increasingly digital world, this is more than a passing phase.
Thinking from an experiential marketing perspective, having the 'right people' share their experiences at an event can dramatically increase the exposure and thereby amplify the event to a relevant audience. Influencers can create dialogue, help drive ticket sales for future events and more pertinently, provide instant online engagement for brands through RTM (real-time marketing).
Below we take a look at some work in this space by prominent brands and moreover the integration with experiential marketing activations
Brands and Influencers
One of the UK's fastest growing brands is GymShark who have developed their own elite team of "athletes" all contracted to represent the Gymshark brand around the world. The athletes receive free merchandise in exchange for promotion through social media channels, they also provide feedback on products and inform followers on when new launches and sales are commencing. As a true challenger brand to the Nike and Adidas powerhouses, Gymshark decided to launch owned pop-up events and with them the opportunity for fans to meet and greet the athletes and attend gym classes run by them. These ticketed events have been rolled out worldwide and enable followers with a personal experience from the brand they love online. The latest such event took place in January down in Sydney.
Closer to home (geographically) and as recently as this week, Clipper launched their 'Act-tea-vism' experiential event at Boxpark, Shoreditch and in doing so reached out to their 7 million followers on social media to attend a swap shop, exchanging other branded tea bags for Clipper products. Alongside this event the day was scheduled with key influencers from a variety of backgrounds, the public was encouraged to enjoy a Clipper tea whilst listening to a chat from the influencers.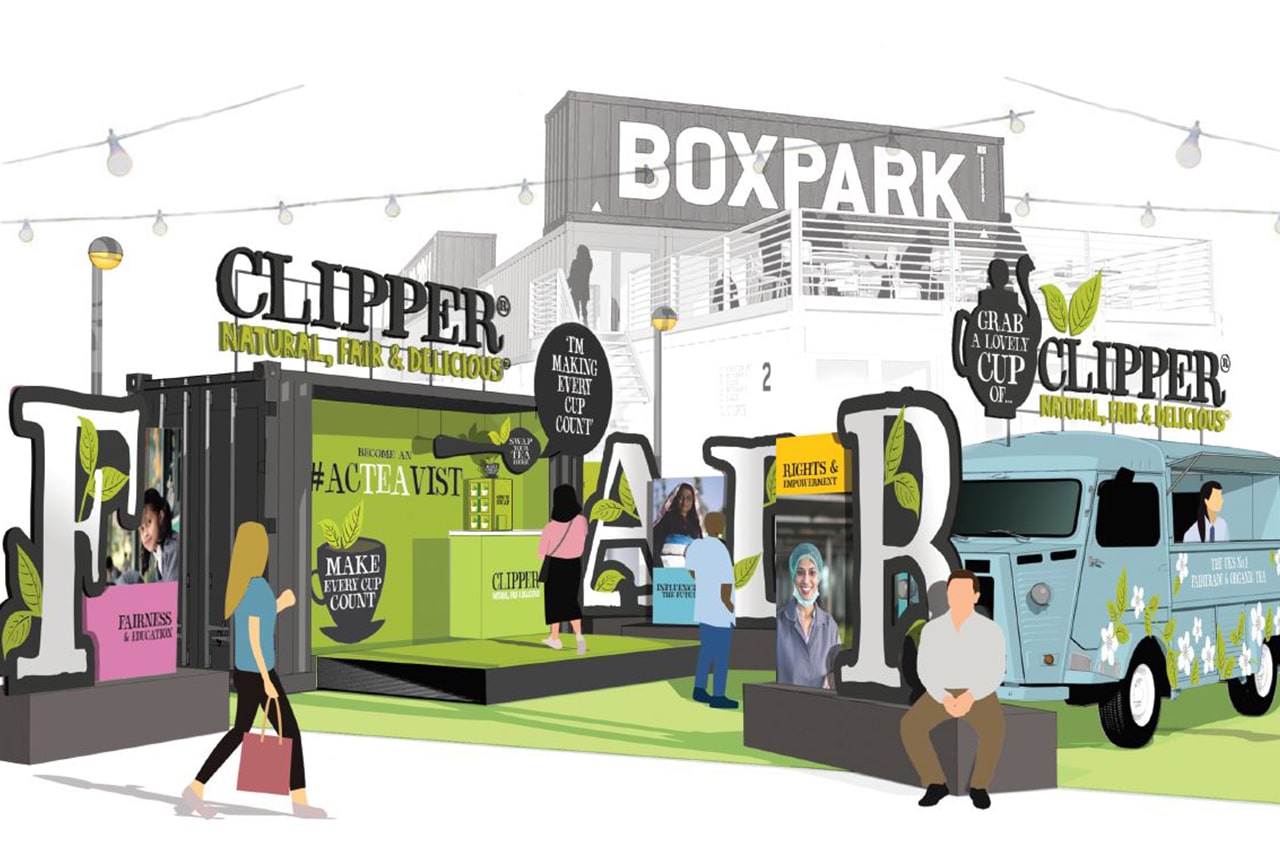 Purity Supported Agency Client Cheil At The Samsung Galaxy Studio
The 5-week pop up in Westfield Shepherds Bush was an ambitious and highly immersive experience surrounding the release of the Samsung S10 device. Samsung arranged for Influencers to host workshops within the studio talking about their area of expertise and how it can be transferred or incorporated with the new device. UK Shooters are a small group of passionate photographers who provide tips to fellow like-minded creatives, they hosted 2 workshops during the popup and invited their followers into the studio to create their own content using the Samsung device. Another influencer Mob Kitchen hosted cooking demonstrations allowing participants to follow and make their own version of the dish.
Curating a diverse influencer programme allowed the Samsung brand to be more inclusive to their far-reaching audience some of whom may not previously considered visiting an experience of this nature. Once inside consumer was able to discover more about the brand and devices along with seeing and meeting their favourite social media creators.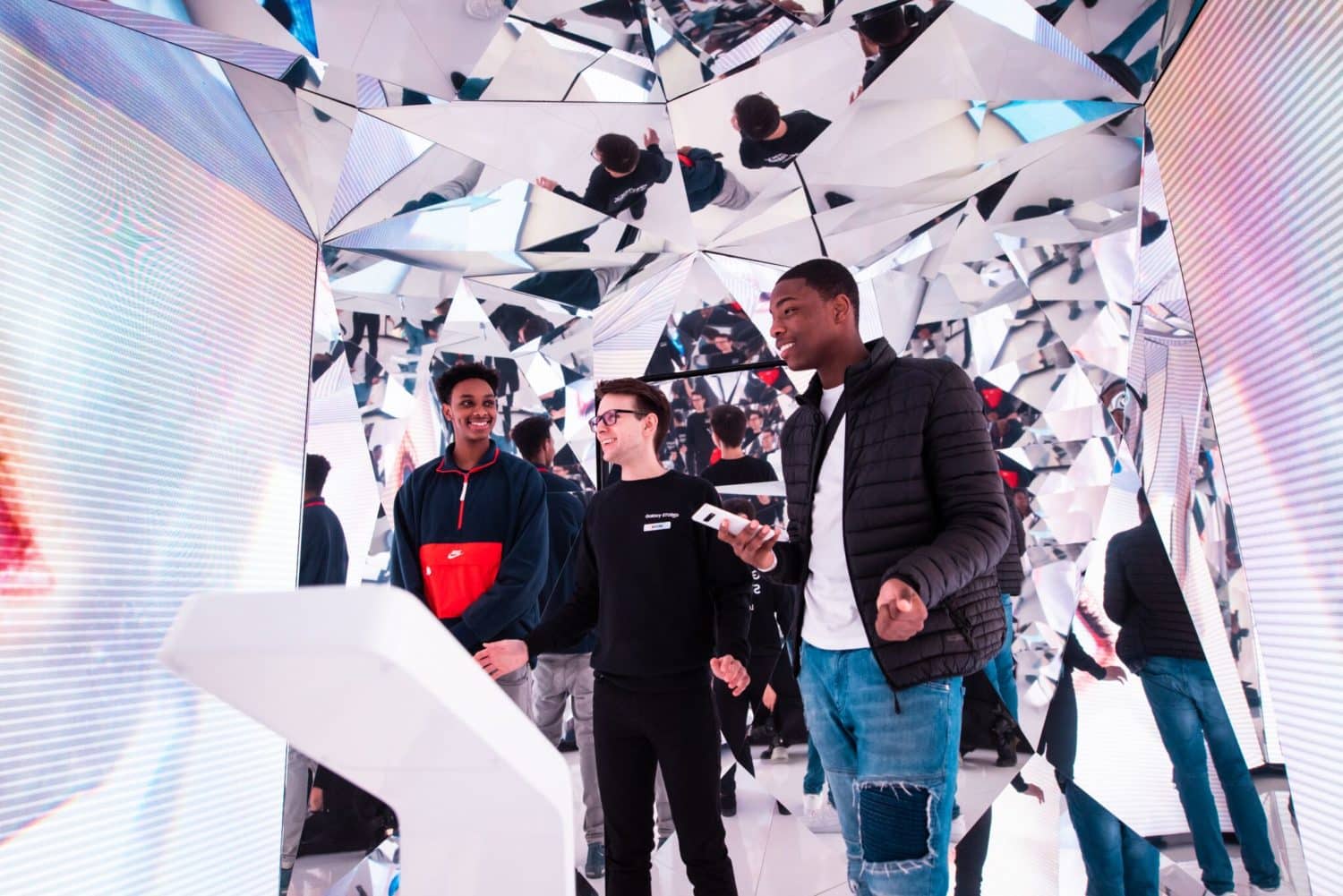 Influencer marketing seems here to stay, generating significant exposure for many brands. No matter how big or small your business might be, if you are clear about your goals, you can benefit from influencers at your events to drive awareness and increase audience.
Integrate influencer & experiential marketing for your brand
To understand how you can integrate your influencer marketing programme into an engaging and immersive experiential campaign speak with the Purity team and let us shape reach out to your consumers.