Making Sustainability the Core of Your Experiential Marketing
February 2022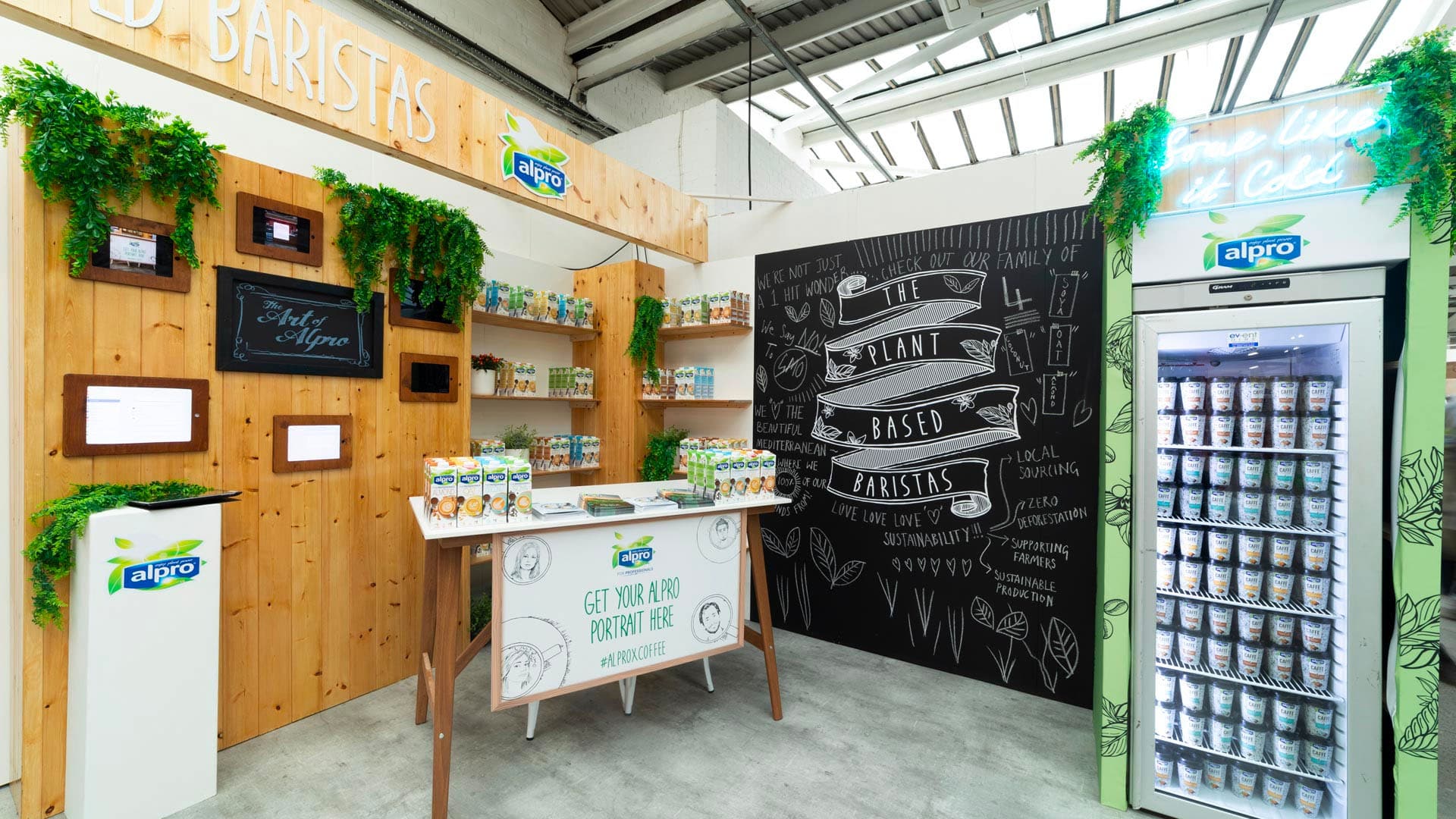 Undoubtedly, eCommerce and online marketplaces have given businesses around the world the chance to tap into a global target audience. And yet, with new brands debuting into the market every day, the competition has never been fiercer.
So, in today's flood of information, ads, commercials, and marketing campaigns, how can you help your brand stand out in the eyes of your users?
At Purity, we have helped hundreds of brands understand relevant customer trends, visualise changes in consumers' needs and design a marketing campaign that is meaningful and customer-centred. And, today, it couldn't be clearer that brand sustainability is an essential factor in a customer's decision-making process.
Thanks to the expertise of the talents at our brand experience agency, we can help you design sustainable experiential marketing that is sustainability-focused and customer-centred. And, here is why this is the strategy you should opt for.
A greener post-COVID era: Consumers, brands, & sustainability
The pandemic has had a drastic and long-lasting effect on many aspects of our lives. So, it isn't surprising that the past Covid-19 outbreaks have also changed buyers' decision processes.
According to recent research, nearly 30% of consumers rank brand sustainability within the top 3 purchasing criteria and 60% of them started making more eco-friendly or sustainable choices since the pandemic started. That is because now consumers are more focused on how they spend their money and time, are more aware of climate change, and are more focused on healthy living.
What's more is that, according to the 2022 Purity's Consumer Survey, 82% of buyers say that the way a brand behaves and acts is important to them. From supporting fair trade to implementing eco-friendly practises or working towards a zero-emissions goal, consumers prefer to engage with brands driven by purpose.
Successful brands are green brands
So, Covid-19 reshaped the way consumers shop and how they decide what brand to support. However, focusing on sustainability practises is not only something important for the customer.
According to research published after the initial Covid-19 outbreaks, a focus on sustainability and more environmentally-conscious practises might also help businesses remain resilient throughout adversity and recover faster from periods of economic crisis. And, there is more than one reason for this:
Taking part in sustainability initiatives can benefit brand reputation and loyalty, which is essential to retain a customer base during a crisis
Professionals are reconfiguring their lives and looking to work for companies that uphold their same values
Sustainable companies that are built on transparency are more agile and more prone to innovate
B Corp brands: Bringing sustainability into your business model
Over the past years, consumers have become increasingly aware of the impact of their habits on the environment and tried to embrace a greener lifestyle. While most brands responded to this consumer trend, users have also become aware of greenwashing phenomena, and they are growing more sceptical.
That is where the way brands communicate their value can make a difference. Incorporating sustainability within your business model and becoming a Certified B Corporation is one of the best ways to show the company's effort.
Just like Danone, many brands had to close the gap between their advertised sustainability commitment and their achievements. Obtaining sustainability certifications and meeting high standards of accountability and environmental performance can help you win over your users' trust.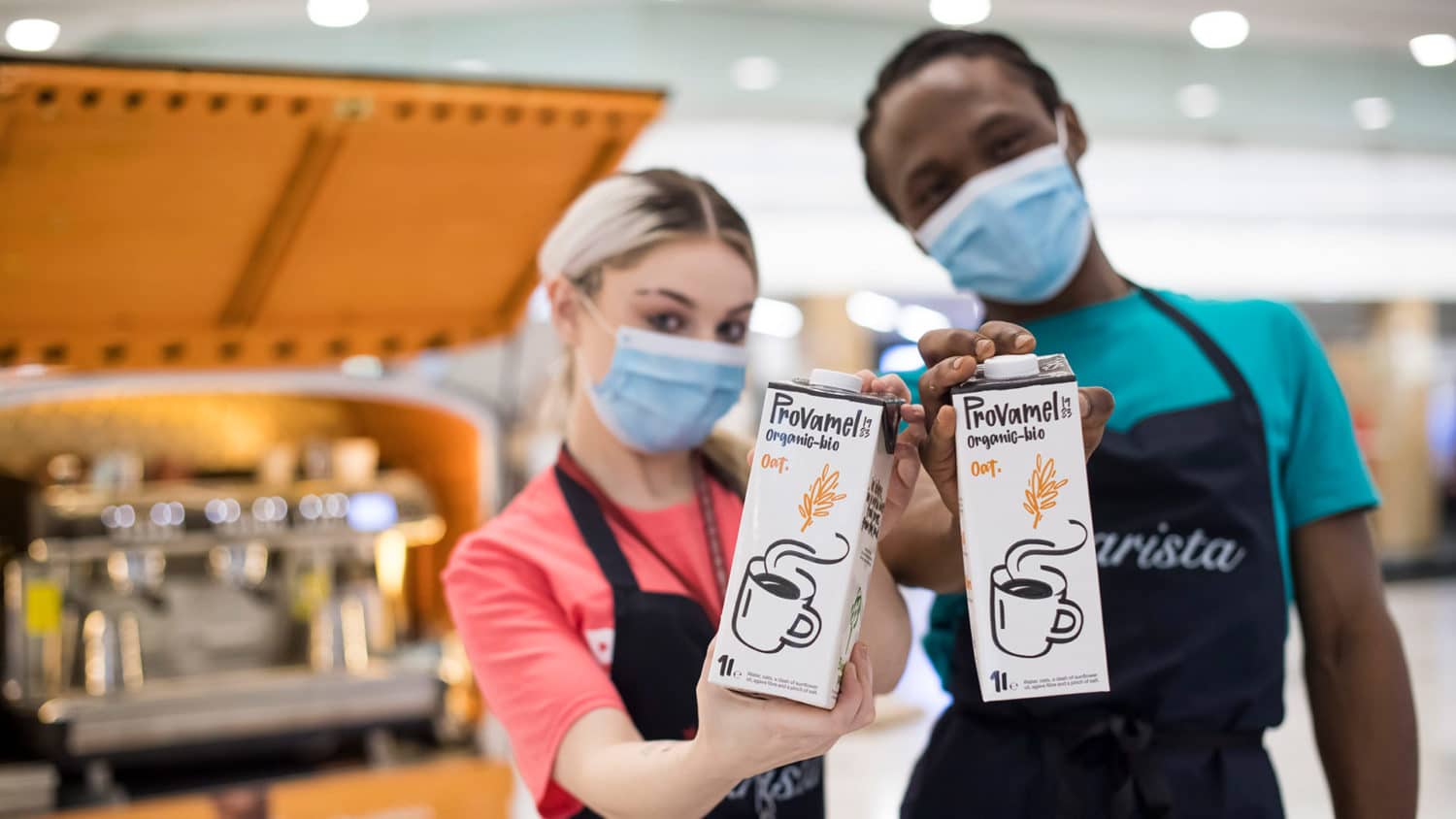 Make sustainability the core of your experiential campaign with Purity
At Purity, we believe that to communicate your sustainability values to your audience, you need to partner with someone who holds sustainability as close to their heart as you do. Thanks to our certifications and experiences, we strive to be a transparent and accountable alternative for your experiential marketing campaign.
Here's what to expect when partnering with our team:
Our internal environmental policy is the expression of our company-wide commitment to integrating sustainable development within our operational practises and culture
We constantly review our sustainability standards and we maintain a proactive approach in considering sustainability issues and finding solutions
We are committed to be thought leaders in the field of sustainability experiential marketing and providing our customers with extensive knowledge on sustainability
We have implemented an approved Environmental Management System (EMS) which meets ISO 14001 & 20121 International Standards.
We incorporate sustainable practises in our events, always avoiding single-use material, ensuring that each item used is manufactured ethically and with minimal waste.
We monitor our environmental performance and the impact of live activity, which allows us to reduce our environmental impact and incorporate offsetting practises in our planning process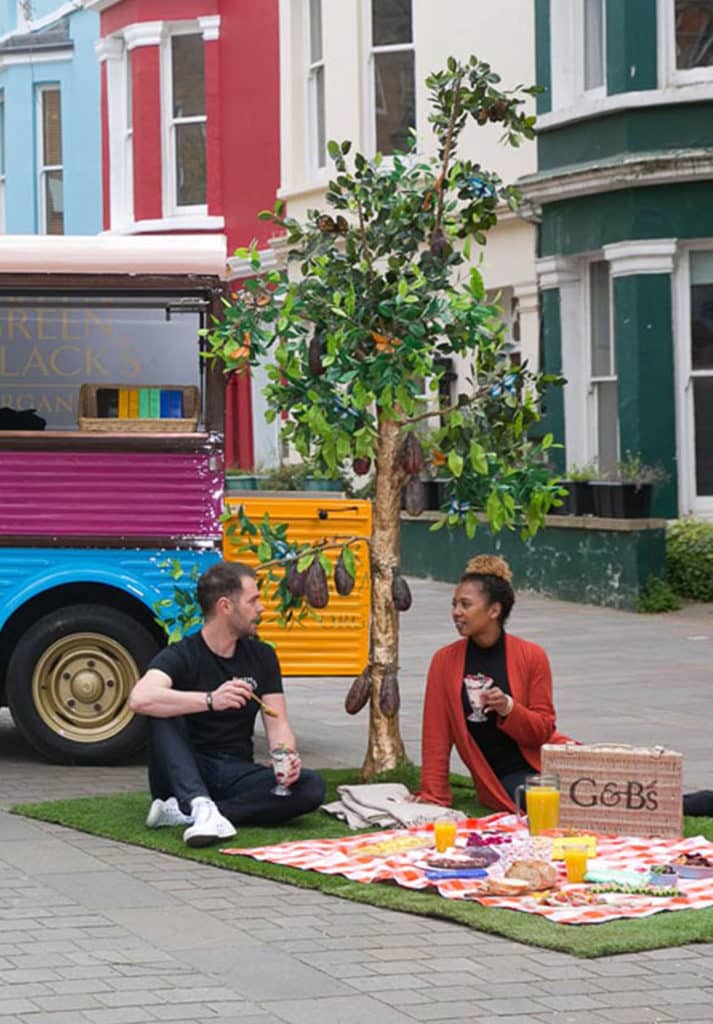 Get in touch with Purity and start building a greener brand
Each brand is unique, and you might interpret sustainability differently than your competitors. For example, a brand might focus on promoting equality, entirely eliminating plastic waste, or moving towards a more plant-based offer.
Experiential marketing can help you communicate your commitment to your customers and reach new users that are looking for a more sustainable alternative to their current supplier.
Get in touch with our team of expert brand experience designers to start crafting a tailored, sustainability-focused experiential activation initiative and showcase your eco-friendly approach to your iconic products.