The Human Connection – Why The People Representing Your Brand Matter
July 2021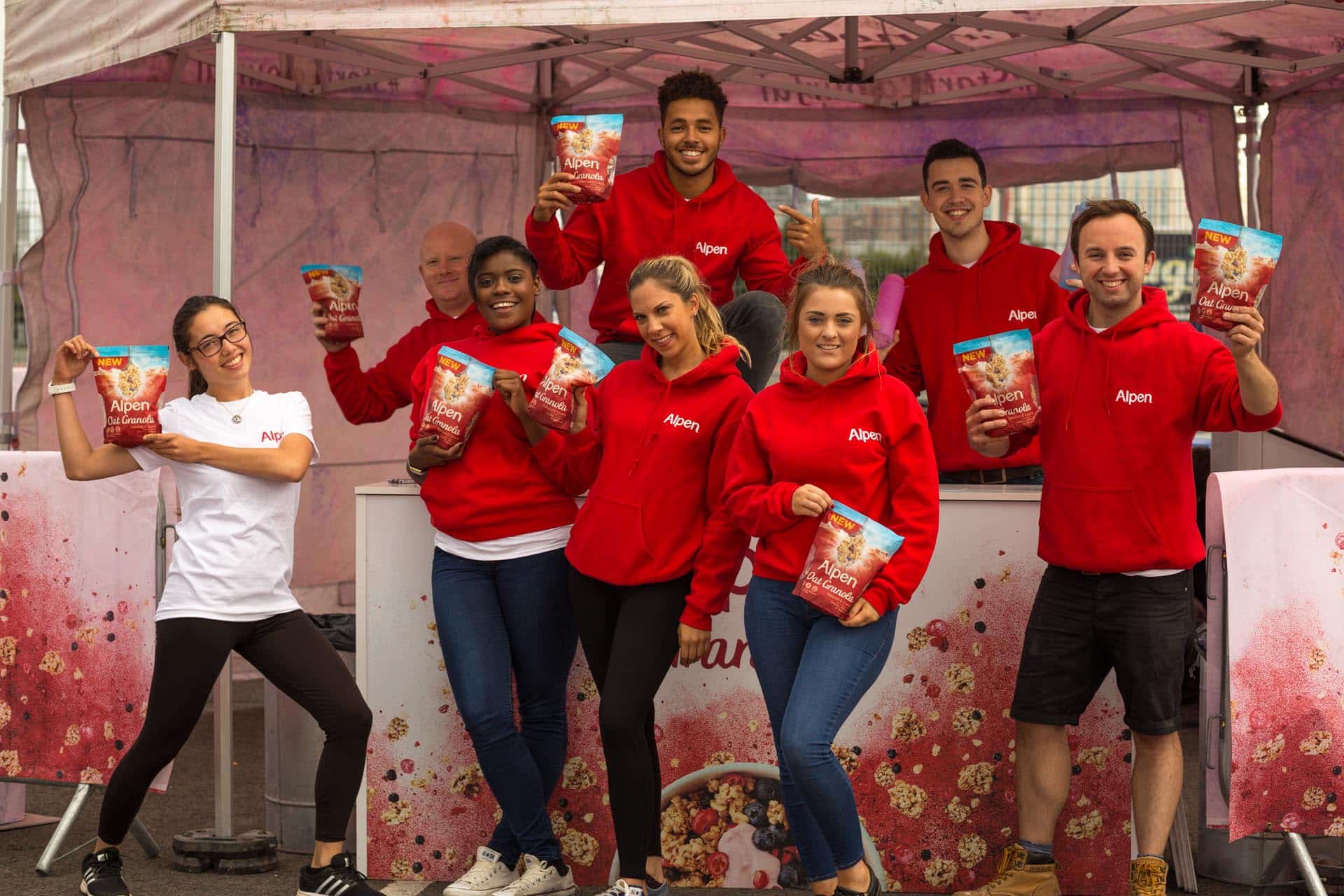 Whether launching a new business or adapting your existing brand to the post-pandemic era, strong client interactions are an integral feature. Now more than ever, establishing the human connection is vital. Choosing the right people to fill the brand ambassador role is a key part of building the right strategy. Here's everything you need to know about why this should be a priority, along with how to find the right people for the job at hand.
The growing demand for face-to-face interactions
Consumer behaviours have changed in many ways as a result of the pandemic, and the increased appreciation of face-to-face marketing is one of the most significant developments by far. While the vast majority of customers will research brands and products online before making a purchase, people want human interactions for a whole host of reasons.
Face-to-face interactions allow consumers to have their questions answered with immediate results while they can also see products up close to get a clear insight of what it can provide. Moreover, the experiences feel more satisfying, especially after missing out on them for so long. A huge 90% of consumers will return to businesses that offer a good in-store experience. Your choice of brand ambassadors for promotional activity and experiential marketing campaigns naturally has a key role to play.
Where to build the human connection
Human beings have been designed to thrive off social interactions. As much as virtual experiences have kept the world turning this past 16 months, now is the time to re-introduce your brand to your consumer physically and in person. Over half of all consumers have expressed their excitement at returning to brick-and-mortar shops. The human connection is an attractive feature, which is why your brand ambassador role requires an expert.
The connection with clients can be built during the in-store, and mall, shopping experiences on a daily basis. Nonetheless, promotional activity and brand experiences are the perfect outlets for showing your unique company personality. At Purity, we have worked with SMEs and global giants alike to create a lasting enthusiasm from clients towards the business. When you deliver unforgettable moments underpinned by human resonation, the brand becomes unforgettable too.
Why the choice of brand ambassador matters
Consumers will be happy to experience any face-to-face interactions in the current circumstances. Nonetheless, finding the right brand ambassador will ensure that the business leaves a lasting impression on all prospective consumers. A great initial opinion of the product doesn't guarantee a conversion, but a bad one could cost you dearly. Interestingly, 93% of communication is non-verbal, so this deserves added attention. The right ambassador will know this and much more.
A strong appearance followed by the use of clear communication, compassion, and empathy will put consumers at ease. Ultimately, studies show that 71% want to align themselves with brands that share values and show a similar personality. When the brand ambassador role is taken by someone that can represent the brand and its products in a more effective fashion than in-house teams, the investment in outsourced support will pay dividends in conversions and loyalty.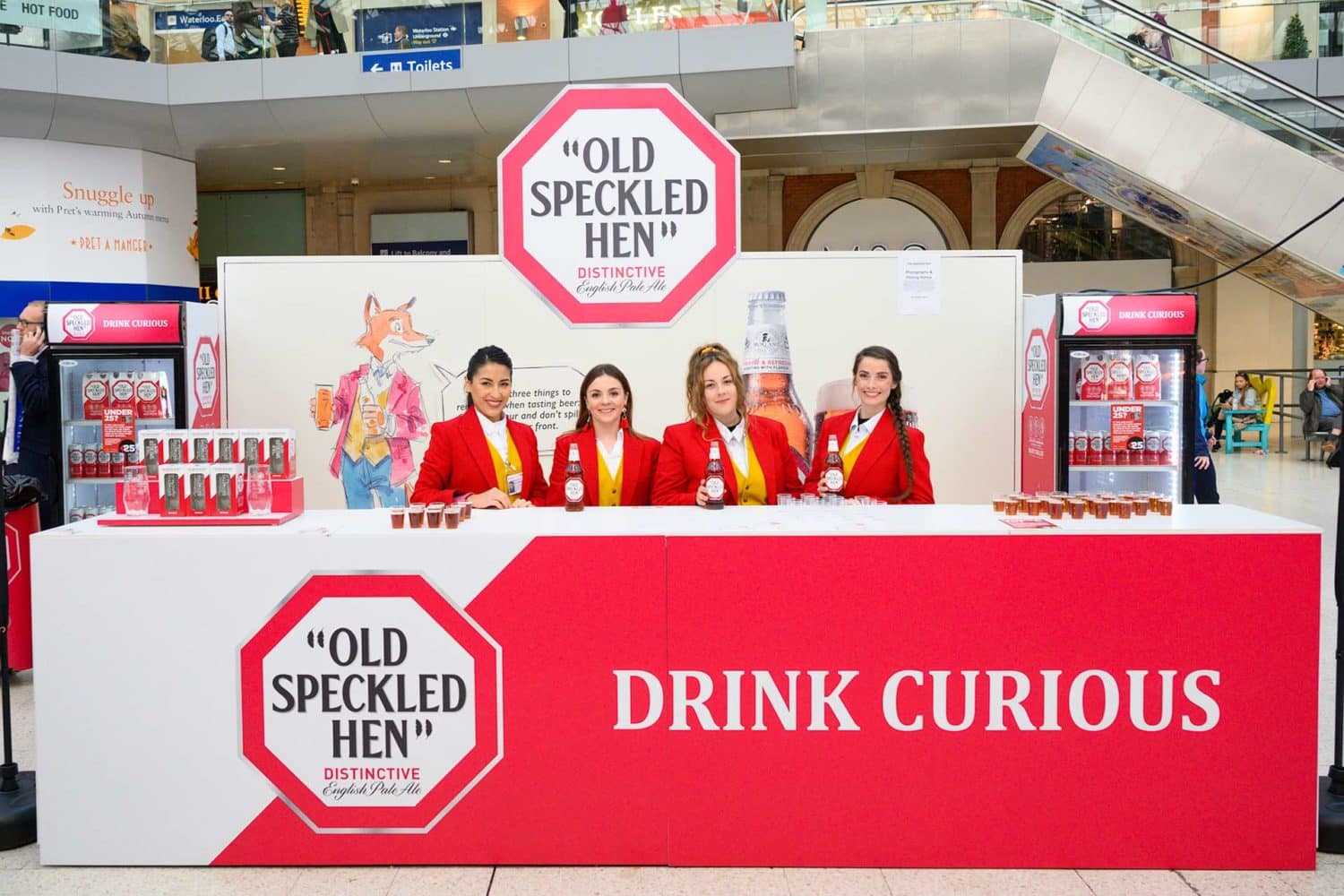 Why it's key for the right brand ambassadors to represent your brand
Brand ambassadors can offer many benefits to your brand. They can view your products and services from the consumer perspective while also delivering the world-class experiences that consumers crave and many are willing to pay extra for. This can give your brand a luxury and exclusive vibe while also standing you out from the competition.
Strong, knowledgeable and well trained Brand ambassadors have the ability and opportunity to create an emotional response with consumers by approaching the activation on a more personal level. This can result in developing a brand relationship with the consumer. Furthermore, this will give the consumer a positive & memorable first impression and opinion of the brand.
Brand ambassadors should listen
There are many reasons why consumers want human connection in the post-pandemic era. However, businesses should never overlook the fact that it's a chance for users to be heard. The beauty of in-person marketing is that there is an open dialogue with the prospective lead. Poor customer support is the reason why 49% of people unfollow brands online. When ambassadors listen and make people feel valued, conversions can soar.
Moreover, the insights can help identify shortcomings and/or gaps in the market. In short, the value of human interaction from a professional brand ambassador is greater than you ever imagined, especially in the post-pandemic era.
To discover how Purity Staffing can provide highly skilled, experienced, and well trained brand ambassadors that will take your brand to the next level, get in touch today!