Mercedes F1 VIP Abu Dhabi Event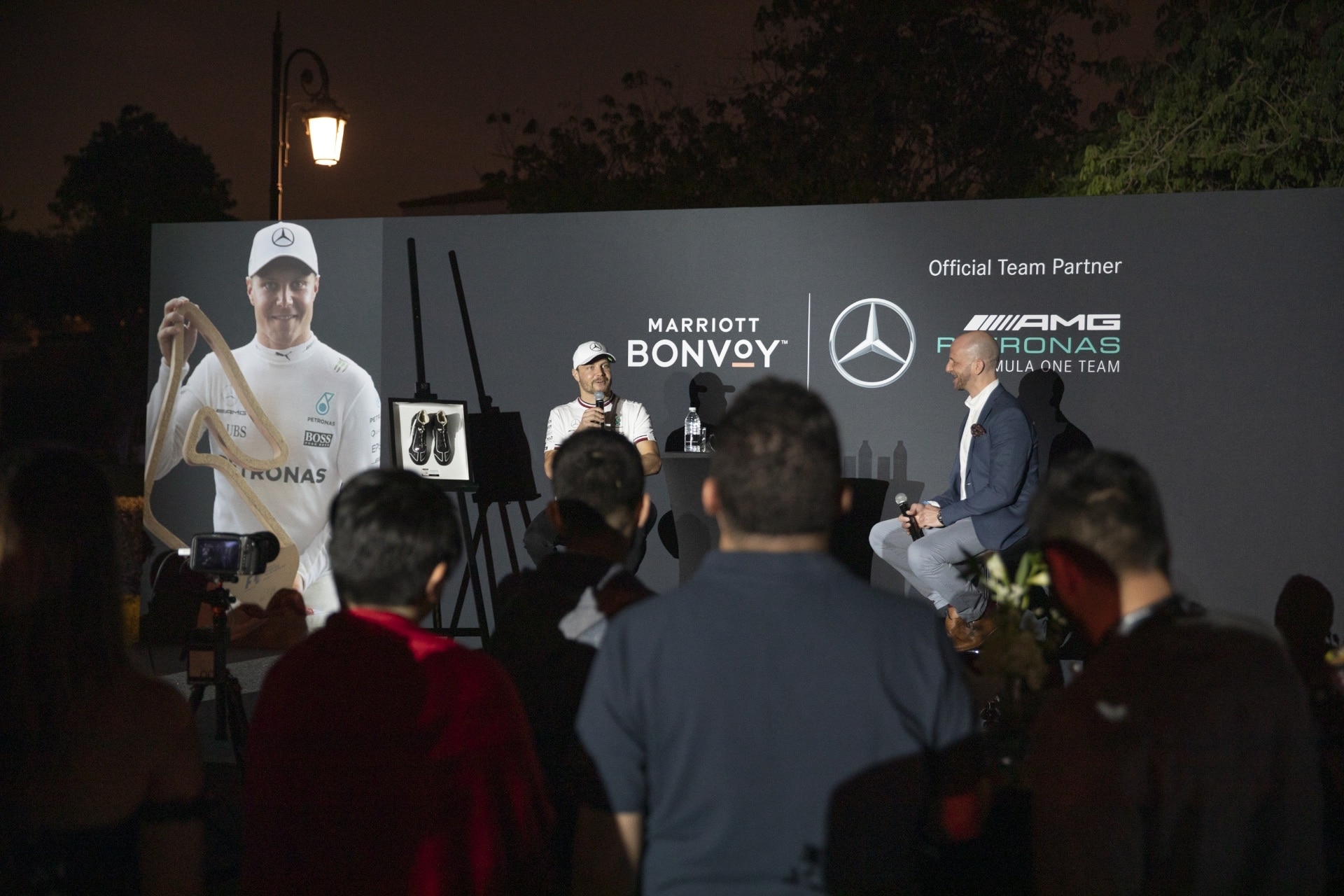 To create and produce a VIP guest event in Abu Dhabi at the exclusive Ritz Carlton hotel. The event was to be an opportunity for high profile guests and media to attend an event that promoted Marriott Bonvoy sponsorship of the Mercedes Petronas Formula 1 team.
Experience
Purity designed and produced the event within the Olive Garden of the Ritz Carlton hotel. The Olive Garden was lit with dynamic lighting, with giant lightboxes around the space showcasing the incredible career of Valtteri Bottas at his last race weekend for Mercedes.
Staging and AV gave an opportunity for guests and media to interview Bottas. This was live streamed for virtual guests.
Branded bars and serving spaces served premium drinks and canapes throughout the evening.
Live music acts, poured by Purity, provided post interview entertainment late into the evening. A green room enabled us to facilitate one on one meet and greets with the driver.