Defining customer perception – how honest feedback will help improve the customer experience
September 2022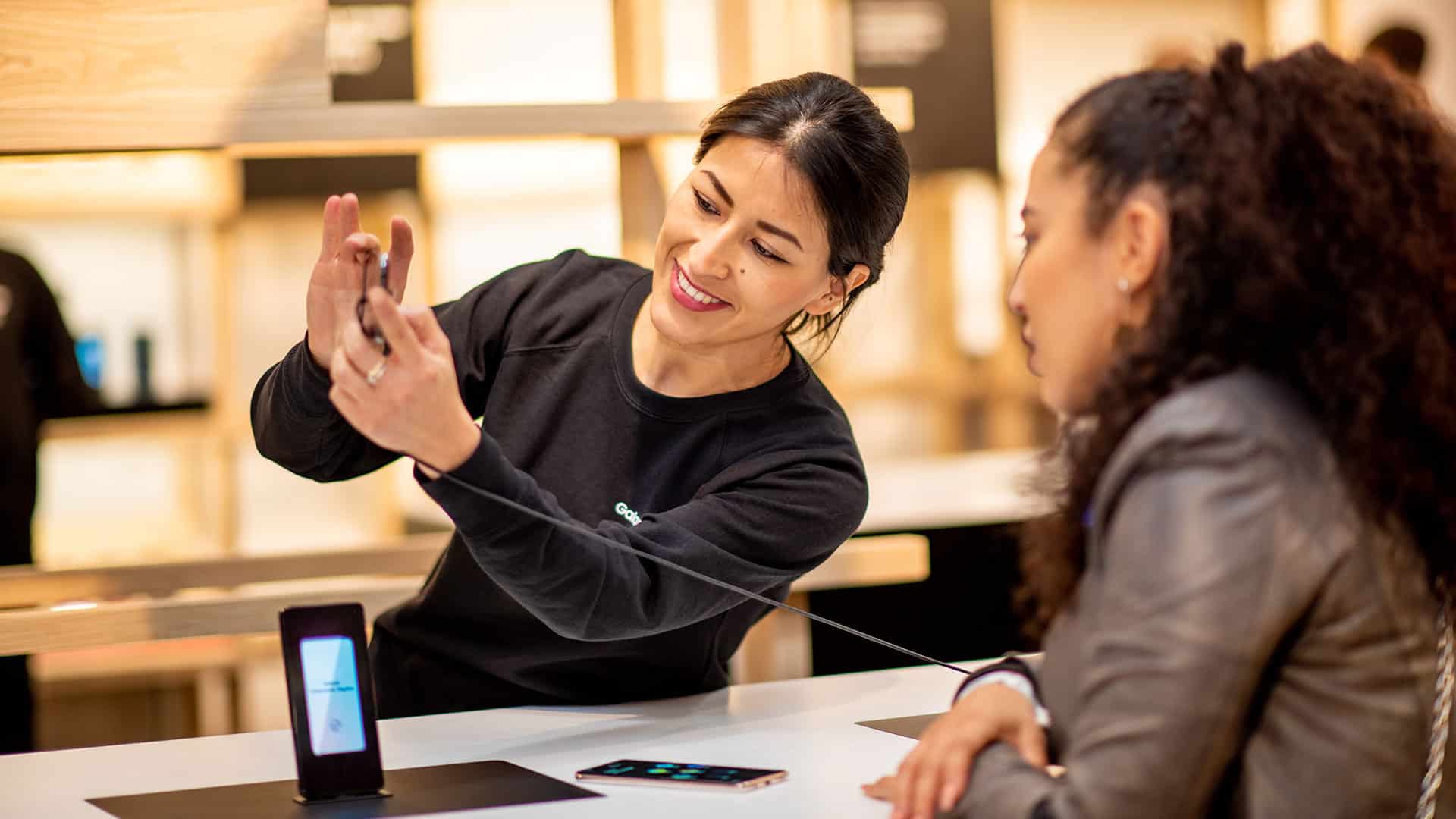 If working with an experiential marketing agency is something you're beginning to consider, it might be time to look at the wider benefits of experiential marketing beyond a campaign itself. In this blog, we'll look at how experiential events can serve as a platform for consumer research, helping you uncover honest feedback and insights from your targeted customer base.
Product sampling, brand ambassadors and experiential events put you in direct contact with your targeted demographics. Depending on the footfall and environmental factors, those interactions with customers and prospects can be very positive. As we've spoken about before, product sampling events are a great way to shift the reputation of your brand and as a result, shift purchasing behaviour. But here, we want to delve into the 'why' behind the consumer/brand relationship.' By eliciting either positive or negative responses from your audience, you're equipped with real-time, honest insights that can inform the direction of further campaigning and communications.
Those powerful insights obtained during a time when your consumers are immersed within your brand can arguably be the most reliable and accurate. Free from distractions and fresh from the experience, consumers are more likely to give candid and open responses.
Let's take a closer look at the research angles available from an experiential marketing perspective:
Brand experience
Live marketing events, brand experiences, and experiential campaigns that happen in real-time and face-to-face give you access to unfiltered consumer feedback. During these events, you and your brand ambassadors can observe consumer feedback, reactions and how people interact with your product. Brands should aim to create memorable, impactful and meaningful experiences for their customer, but collecting feedback at that moment is undoubtedly powerful.
Research can also be woven into the event's marketing. As with our 2022 Ice Breaker campaign for Greene King, where we developed an online research mechanism in the form of a QR code. This came with a 'win' incentive. Consumers were sent to a bespoke landing page where they were asked to respond to a series of questions set by the brand. Over 900 entries were received giving our client some vital consumer insight into its brand and consumer purchasing behaviour.
Events are arguably more memorable and impactful than traditional advertising and therefore allow you the chance to pivot and improve based on real-time feedback.
The insights gained can be used to define customer perception and understand exactly how your brand and product are viewed. Any nuances across products or demographics can be explored and tackled through strategic marketing and tailored communications. Put simply, it takes the guesswork out of building a customer experience that is impactful and effective.
Product sampling
Gathering real-time, live feedback about a new product or service is incomparable to any other feedback device. Through live events, we have the power to observe live reactions, conversations with peers and ambassadors and use this to build a picture of customer perceptions.
Feedback through traditional methods is often filtered, inaccurate and influenced by other factors (peers, family, time away from product, competitors, and advertising). Gathering feedback at the exact moment consumers are testing your product or service eliminates those distractions and will provide the most accurate insights that allow you to steer your strategies, product updates, and marketing to improve the entire customer experience.
Promotional staffing
Brand ambassadors and promotional staffing are trained to deliver the brand experience and adapt according to the product or service on offer. How your brand is delivered can have an impact on perception and behaviour, so it's important to have a feedback mechanism in place during those times.
Staff can be selected based on individual skill sets, content, or the type of product to enhance the overall experience and create a more positive impact. Promotional staff have the power to interact, start conversations and observe feedback. But staff should be carefully vetted and trained for those reasons, ensuring they're briefed on what to look for, what to ask, and what to observe. A debrief or "wash-up" meeting following the event is essential, and will allow you to identify trends that were observed among your ambassadors, or uncover a deeper meaning behind their interactions.
Promotional staff can help to secure the emotional connection between brand and consumer that may improve the relationship with a brand overtime. They need to know as much about the audience they are interacting with as possible, and be clear on the goals and purposes of the event.
When consumers interact with your brand in alternative environments, there are many factors you do not have control over. Distractions such as the type of environment and peers can potentially damage the relationship and connection between brand and consumer. Experiential marketing allows you to take more control over those variables and collect real time feedback that is only influenced by your brand and staffing. It's arguably more accurate, honest and real than traditional methods for collecting feedback, and can therefore be used to steer the brand's journey in a more positive direction for its consumers.
Get in touch
If you'd like to learn more about how experiential marketing could work for your brand, or have a project in mind that you'd like to explore, get in touch with the Purity team whenever you're ready.