Working with an experiential agency – what to expect
September 2022
Experiential marketing has the power to positively change consumer behaviour and perceptions towards brands and create lasting memorable experiences.
Brand experiences influence how a consumer feels towards a brand, and tying unforgettable memories to a brand is a marketing tactic that has been employed by some of the biggest global names.
Experiential brand campaigns and product sampling can shift the reputation of your brand, build awareness and exposure, and help you understand your target audience in greater depth.
Whether you are launching a new product, providing a live and immersive experience as part of a wider marketing initiative, or demonstrating the value of your product in-person, experiential marketing is a route for consideration.
But experiential campaigns come with a whole lot of logistics that are often outside of the realm of internal capabilities. That's where an experiential agency comes in.
What does an experiential agency do?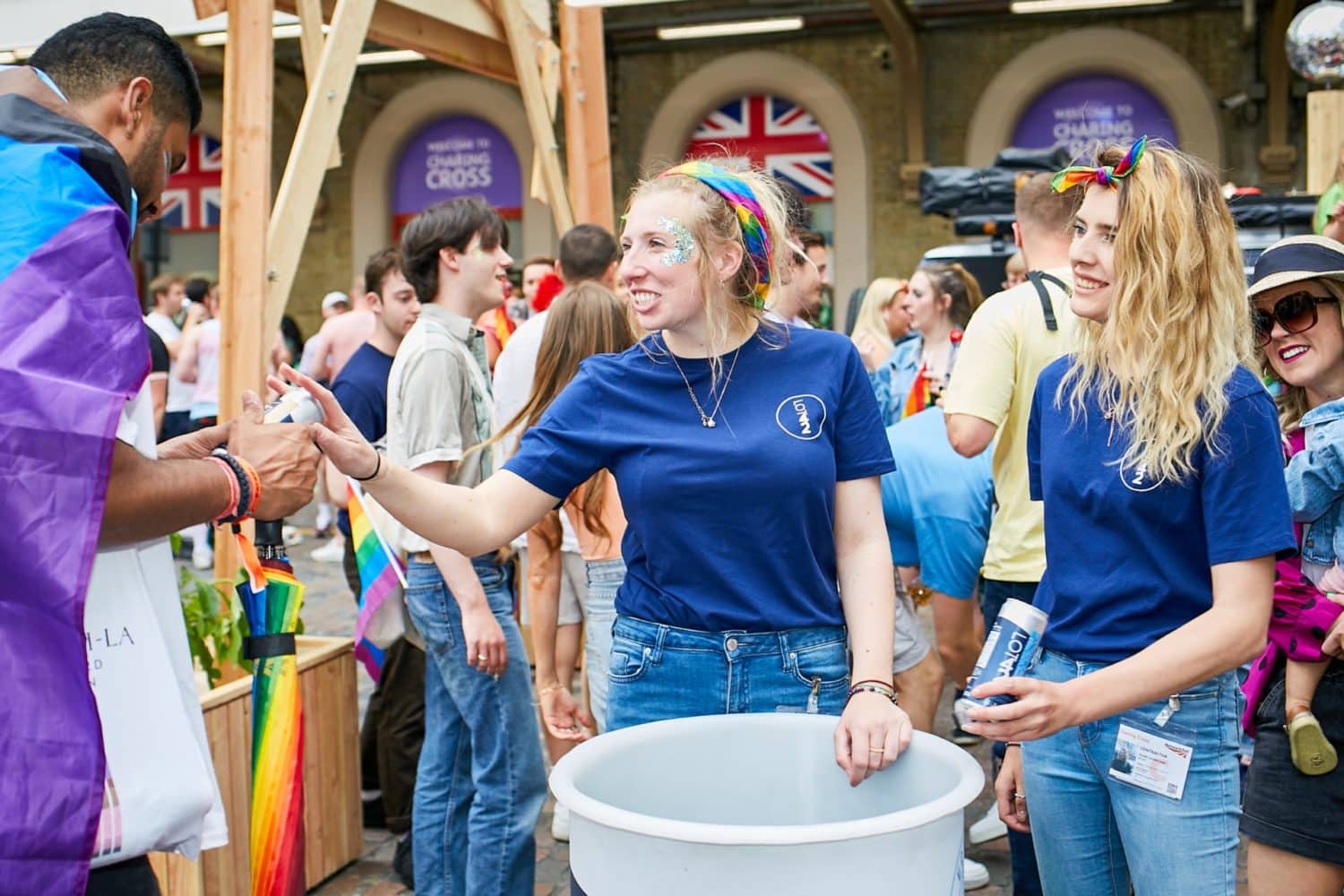 An experiential agency or brand experience agency helps you to create a closer bond between consumer and brand through live experiences, events and product sampling. Key messaging is delivered face-to-face with the intention of changing behaviour and perceptions towards a brand, resulting in a tangible ROI.
One of the reasons experiential marketing is so successful is because it engages all the senses: touch, taste, smell, sound and sight. They are extremely emotive and memorable and for this reason, your chosen agency will have the ability to personalise each step of the consumer journey.
Experiential agencies are usually built from a diverse group of creative thinkers who focus on innovation, breaking out of the box and delivering world-class marketing experiences that connect brands with their consumers and prospects.
They will usually include designers, strategists, promotional staffing, researchers and experienced project managers. Combined, their talents can inject a spark that elevates your campaigns above competitors that resonate with audiences on a whole new level.
What to expect (how a campaign might look with support from an experiential agency)
To give you a more in-depth look at what to expect when working with an experiential agency, here's a breakdown of how a campaign may play out from start to finish:
Analysis is crucial to understanding brand perception as well as the type of customers you want to attract. This research allows the agency to create the most relevant experience in a prime location. Through relationship development (this may take place during interviews or focus groups), specific market research, the desires and the challenges of the audience are identified. The team will then draw on their own emotional intelligence and practical experience to build a consumer profile. This is usually an accurate, albeit fictitious, representation of your ideal consumer. From here, the experiential agency can implement the journey of the campaign to ensure it best suits the needs and ideals of this target persona. This ensures engagement and creates a memorable experience that connects and resonates. The result is a shift in consumer behaviour and a strengthened relationship with your brand.
No experiential campaign is complete without unforgettable and recognisable creative.
The creative is the face of the experience. It's how audiences will recognise the campaign in new spaces, from festivals to online platforms. Compelling creative encourages shareability, photography and videography.
Once the consumer profile has been created, the creative team get to work on the ideation of experiential triggers. Here is where the agency will cover all aspects of the campaign production such as environmental conditions and spectacular creative copy that fosters the beginning of consumer-brand loyalty. This creative can be carried across the entire campaign spectrum, from interactive exhibition stands and digital mobile surveys, to bespoke sampling packaging and live events.
Interaction and live engagement
An experiential agency will have access to skilled brand ambassadors who are sufficiently vetted. These ambassadors are fully trained to interact with consumers in a way that produces positive and memorable experiences as well as carry your brand personality and tone. Live engagement allows the agency to pursue a demonstration opportunity or educational segments that subtly condition the participants and encourage greater connection. The result is continued engagement and further touchpoints within the brand.
Measurement and reporting
There really is no point in investing if you aren't going to see ROI. This will be one of the main goals of the entire campaign – to provide ongoing and continuous ROI in line with customer purchasing behaviour and brand exposure.
Accurate and in-depth reporting is therefore critical to any campaign. Usually, a set of KPIs are agreed at the start. During and beyond activation, your chosen experiential agency will capture detailed data that measures brand perception against more quantifiable data such as interactions. This data can then be shared with marketing and social media teams for accurate and effective follow-up or used to develop further experiential activity. The data provides further value that informs routes for continued engagement, growing customer loyalty and brand-consumer relationships.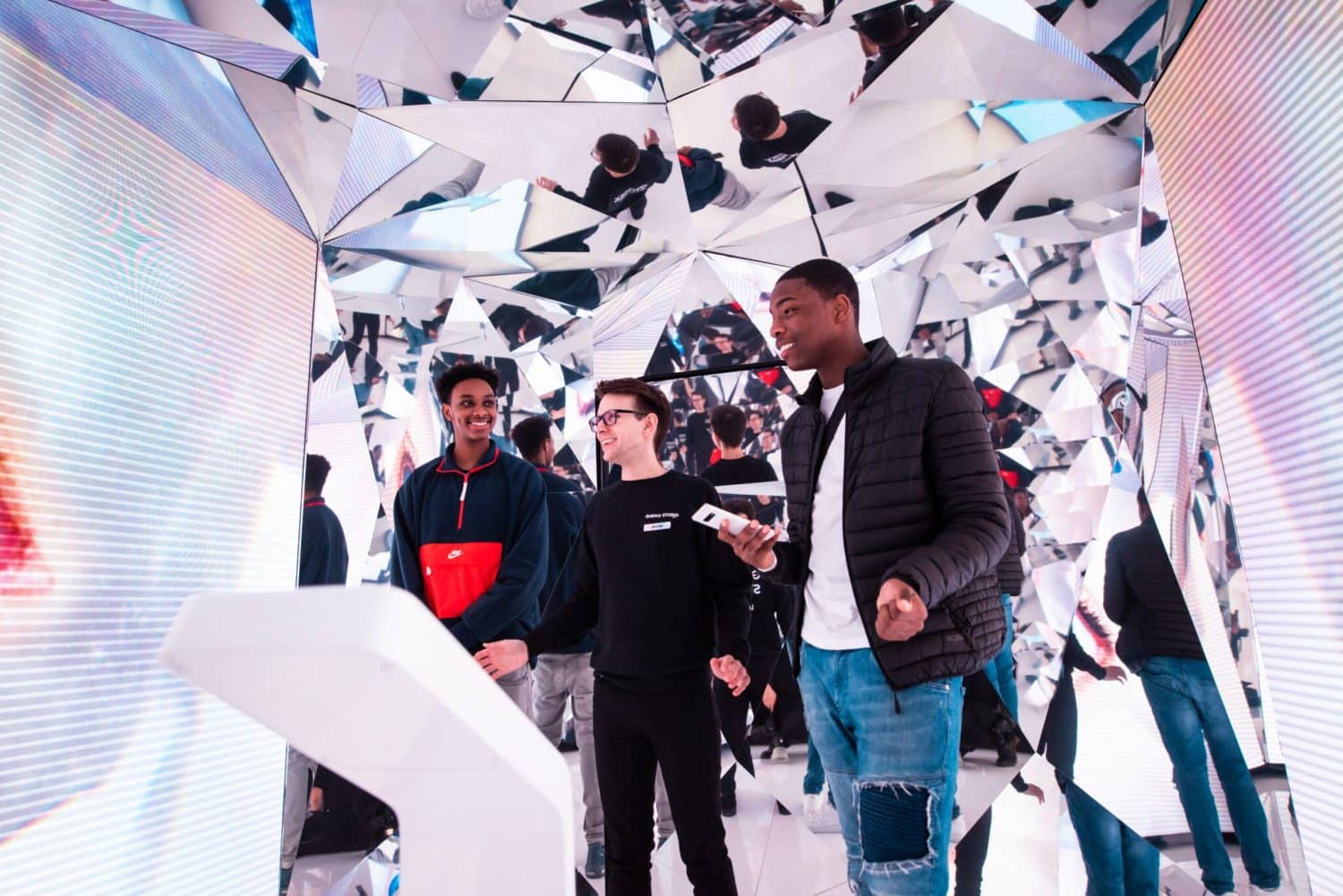 So there you have it – a full breakdown of what to expect from an experiential agency, how they will approach a campaign and why it's so beneficial for your brand's positioning.
Choosing the right agency will be based on several factors. One of the key predictors of how well you will work together is your understanding of the targeted personas and campaign objectives. There should also be a level of chemistry and mutual understanding from both parties since you will be interacting with and engaging with the agency on a regular basis. They should inform and advise, but still listen and interpret your own thoughts and ideas in a way that suits the campaign objectives.
If you'd like to learn more about the benefits of working with an experiential agency, feel free to give us a call where we can talk about your goals and objectives.