Experiential Marketing in Sporting Events
March 2019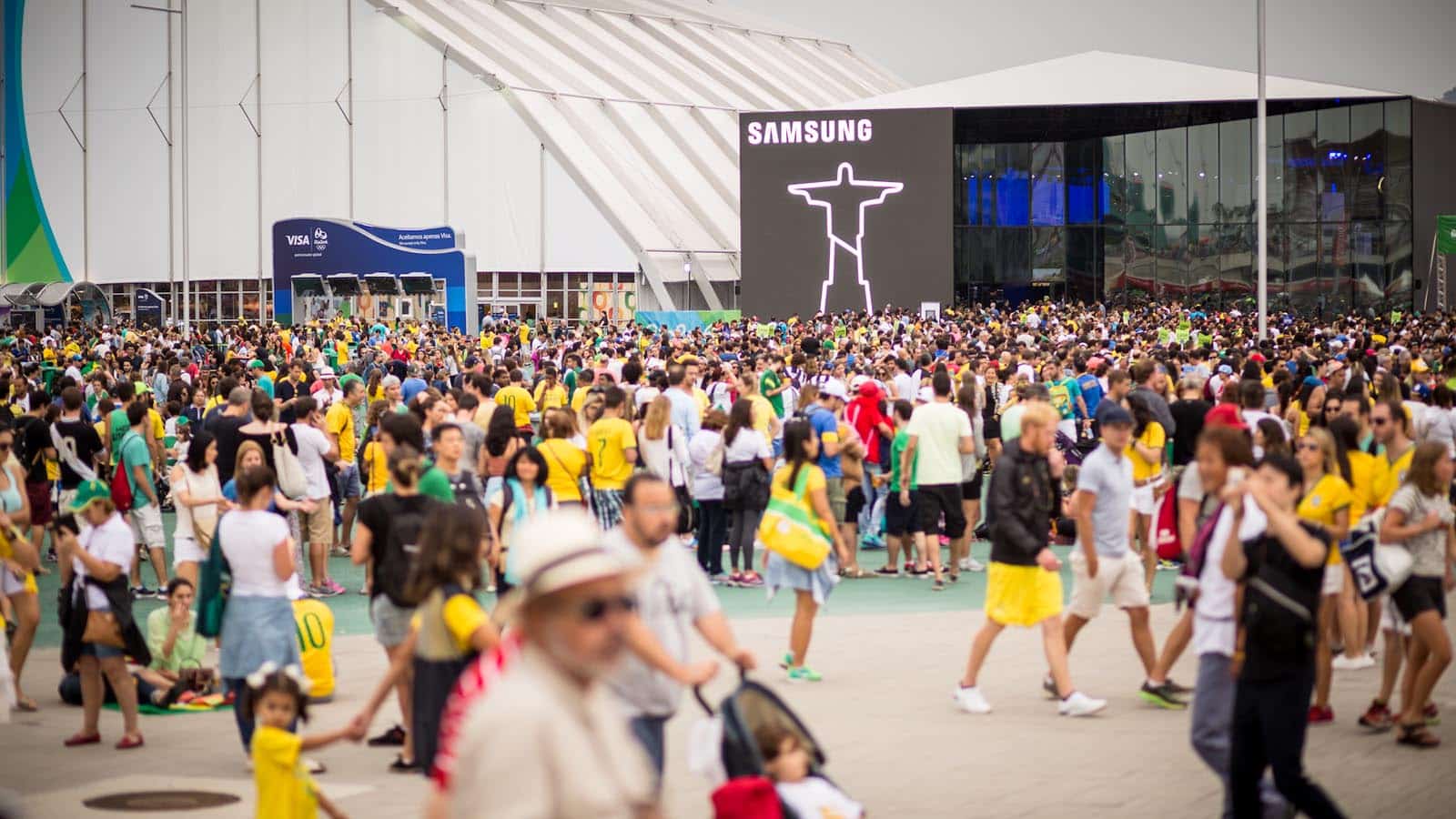 How Brands Can Effectively Reach Their Audience
A recent event marketing trends report identified that 41% of brand marketers consider event marketing to be their top marketing channel, this is up by 32% year-over-year ahead of content, email, and social media. This shift in priority comes as no surprise. Experiential marketing at events is unique compared to traditional outbound marketing as consumers actively choose to engage with the brand. Strategic and well-considered experiential marketing can be very effective in bringing brands closer to their audience, in fact, 95% of those surveyed agreed that in-person events provide attendees with a valuable opportunity to form connections.
As 2019 is set to host a number of large sporting events including the Cricket World Cup, Women's Football World Cup, Netball World Cup and Rugby World Cup, we take a look at how brands have previously utilised global sporting events through experiential to effectively connect to their audience.
Capitalise on the Anticipation of the Sporting Event
Global sporting events are in the calendar for years in advance; the months leading up to kick-off are often filled with excitement from spectators all over the globe. During the last Summer Olympic Games Hershey decided to leverage the anticipation and excitement of the 2016 Rio Olympics to promote their range through the #OneSweetCelebration campaign. They created a 100 day countdown to the Rio Olympic Games in Time Square NYC and transformed their Chocolate World store with Team USA branding. Hershey hosted exciting pep rally's featuring 75 members of Team USA and Hershey characters which drew in large crowds. During the countdown Brand Ambassadors handed out limited edition Hershey Milk Chocolate bars and encouraged the public to visit Chocolate World allowing Hershey's to benefit from additional sales during this time.
With less than 100 days to go until the start of the Cricket World Cup, the Trophy Tour, powered by Nissan is making its way around the UK having traveled through the Americas, Middle East, Indian sub-continent, Africa and Australasia. A series of events and activations are planned along the way at some of the most iconic sites in Britain to drive awareness of the tournament and participation in cricket for everyone. Simultaneously the Rugby World Cup Trophy Tour, supported by a raft of brands is making its way around the world ahead of the tournament being played in Asia for the very first time opening the sport to a new audience.
Recreate the Sport in an Innovative Way
Another way to pique interest and connect to sports fans pre-event is to harness the love of that particular sport and recreate it elsewhere in an innovative and exclusive way. American Express, sponsors of the US Open in 2015, did just that by creating a one of a kind fan experience at the pre-event (again) in New York City. The event was led by cutting edge technology featuring a 40ft waterfall projection which displayed the action from the pop-up tennis courts. The event recruited famous tennis legends to play on the courts which featured high tech motion-sensing rackets and tennis balls. Information was translated to the screen in the form of 3D video game graphics and sound effects. The experience captivated the audience and left them with a very memorable experience.
Encourage Interaction With Your Brand Through Sport
Experts say we remember 30% of what we see, 50% of what we see and hear and 80% of what we personally experience. These numbers do vary from person to person but the clear message for us to take from this is that consumers are far more likely to remember a brand experience if they have actively engaged with it. Creating a brand experience which is fun and encourages engagement, according to statistics, there is a very high chance this will leave a lasting memory for those individuals.
In 2018 at the One Day Cricket Cup Games Royal London, a key sponsor of the matches, created an experience which encouraged match goers to participate in an experience inviting spectators to show how they are unconventional, they utilised a 360degree camera to show off their batting skills as they posed for the camera. Participants received footage of their 360 video and were encouraged to share this on social media.